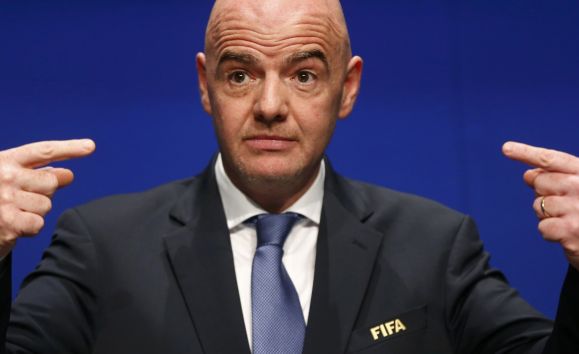 Fifa has published its 2016 financial, governance and activity reports.
Following a scandalous 2015, soccer's world governing body approved multiple governance reforms last year and elected Switzerland's Gianni Infantino as its new president. Its financial results are equally positive: 76 per cent of its forecast revenue for the 2015 to 2018 cycle is already contracted with an estimated net result of US$100 million.
Fifa has also pledged to triple its investment in regional and local soccer development through its new Fifa Forward Programme, which will see every member association receive up to US$5 million, up from US$1.6 million. There will be an enforced transparency and direction as to where the money will be invested.
Fifa claims to have consciously tightened its control over financial flows and transparency. Furthermore, the organisation has been early to adopt the IFRS 15 regulation, an International Financial Reporting Standard (IFRS) that provides guidance on accounting for revenue from contracts with customers that will become widely effective in 2018.
The IFRS 15 is intended to offer a more accurate reflection of the organisation's business model over a four-year World Cup cycle.
"2016 was the turning point when the first and vital steps to restore trust in the organisation were taken," said Infantino. "This includes employing a responsible and transparent way of managing revenue and expenditure.
"We are building a solid framework to ensure thorough oversight and proper accountability, and placing football at the heart of everything that our organisation does: after all, we need to ensure that every bit of revenue is well invested in the game. The Fifa Forward Development Programme is an embodiment of this commitment."