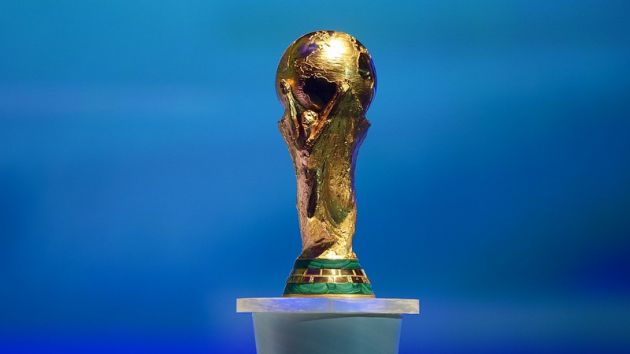 Fifa has vowed to publish all votes by soccer officials involved in the 2026 Fifa World Cup bidding process, following a series of corruption allegations regarding the processes for the 2018 and 2022 tournaments.
Soccer's global governing body published a guide to the bidding process for the 2026 event on 7th November, detailing new bid rules of conduct, key principles, the evaluation process and criteria, and timelines, as well as requirements relating to government support and compliance.
The document reveals a series of ethical principles, including the prohibition of 'inappropriate gifts', the barring of collusion between member associations, and criteria stating that bidders must detail a strategy to respect human rights and labour standards in all construction projects.
The funding of development projects and friendly matches, as well as set requirements regarding stadiums, projected costs and accommodation are also outlined in the guide.
Fifa also confirmed that a 2026 Bid Evaluation Task Force will be established to assess each bid, with candidates that fail to meet the new criteria facing exclusion from the bidding process.
The reports from the Task Force will serve as the basis of the evaluation by the Fifa council, who will shortlist bids to be put forward to a vote at the governing body's Congress in June.
Morocco has bid to host the 2026 Fifa World Cup, with Canada, Mexico and the United States submitting a joint bid to stage the event.
Russia and Qatar will host the next two tournaments in 2018 and 2022 respectively, though both bids have been plagued by corruption controversies.
The Garcia Report, which investigated the decision by the Fifa executive committee to award hosting rights to Russia and Qatar, was released by Fifa in June and cleared both countries of any severe wrongdoing, though it accused some bidders of unethical behaviour and was also undermined by incomplete evidence.
'The process to select the host - or hosts - of the first 48-team World Cup must not be open to one iota of doubt,' said Fifa president Gianni Infantino and secretary general Fatma Samoura in a statement.
'It is Fifa's responsibility towards the world of football to conduct these bidding and selection procedures in an ethical, transparent, objective and unbiased way. By the time we announce who will host the 2026 Fifa World Cup, every football fan around the globe should be able to know why that choice has been made.'