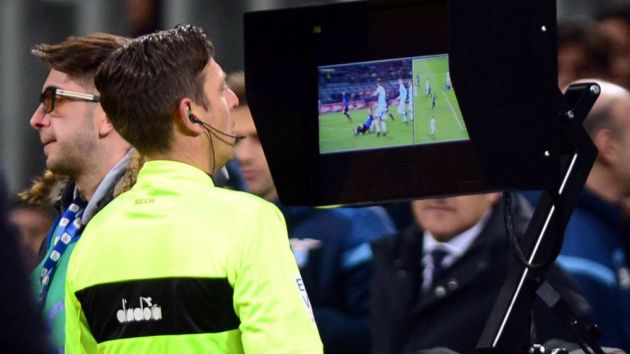 Fifa is in talks with potential sponsors after announcing that the video assistant referee (VAR) system is set to be used at the World Cup for the first time in Russia later this year.
World soccer's governing body announced the plan to use video replay technology after the annual business meeting of the sport's rule makers, the International Football Association Board (IFAB) in Zurich, Switzerland on Monday.
In a statement, Fifa said the IFAB was encouraged by the "positive and thorough results" of the VAR experiment. The bodies agreed that a proposal to ensure consistency in using VAR would be made for approval at the IFAB annual general meeting in Zurich on 3rd March.
Fifa chief commercial officer Philippe Le Floc'h confirmed to the Associated Press: "Definitely VAR will happen. It's great to have technology in football because this is also a fair(ness) thing."
Le Floc'h also revealed that Fifa were in discussions with potential sponsors for the VAR system, adding: "We are talking to various technological companies who are very interested with what we are doing on the technology side of things."
VAR usage at the World Cup is likely to lead to delays in games in Russia as different angles are reviewed, potentially allowing Fifa to brand the segment on the global broadcast feed.