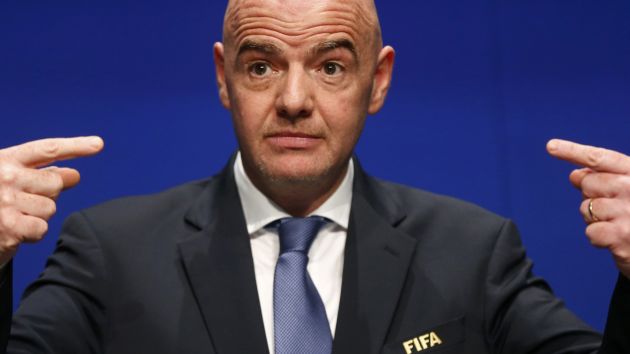 Sportradar Integrity Services has signed an agreement with Fifa.
The integrity services firm will provide world soccer's governing body with a full suite of monitoring, education and intelligence services to further strengthen the integrity of soccer around the globe. Sportradar will implement its Fraud Detection System (FDS) to identify and analyse any suspicious betting behaviour or patterns across a number of international and domestic competitions.
The monitoring activities will cover various Fifa tournaments, including the Fifa World Cup and its qualifiers, the Fifa Confederations Cup, all Fifa youth competitions and the Olympic soccer tournaments. Fifa will also be able to call upon Sportradar's in-house intelligence and investigation experts.
The financial terms of the deal were not released.
"Preserving the integrity of the game is paramount to Fifa," said Gianni Infantino, president of Fifa. "Given that match manipulation is still a serious concern for everyone who loves the game, Fifa will work with Sportradar, the global leader in match manipulation detection and prevention, to invigorate and enhance our integrity programme. Fifa is committed to tackling match manipulation and protecting the integrity of soccer for players and fans."
Carsten Koerl, chief executive of Sportradar, added: "It is an incredible honour to stand side by side with Fifa and also with all the confederations in a clear and unequivocal statement of intent and resistance."