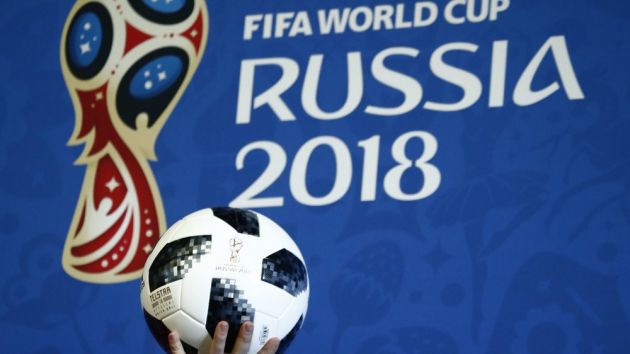 The 2SPORT2 consortium has secured the media rights in Russia to next year's Fifa World Cup.
The deal will see the host country's coverage of the 32-team international soccer tournament shared between the company's Channel One, RTR and Match TV networks. Additionally, the agreement ensures that all of the event's 64 matches will be available across TV, internet, mobile and radio platforms.
The decision to award 2SPORT2 the media rights for the Fifa World Cup follows a drawn out negotiating process, during which Russia's state-run TV channels refused to meet Fifa's target price of US$120 million, more than three times what the country's TV companies paid to air the previous edition of the tournament. A local rights agreement is usually in place well in advance of the event, with Brazilian broadcaster Globo securing coverage eight years before the country hosted the 2014 Fifa World Cup.
The announcement coincides with Fifa's decision to award TV rights in Italy to Mediaset, which means state broadcaster RAI will not carry the tournament for the first time.
"We are delighted to take two important steps closer to finalising the global broadcast offering for the 2018 Fifa World Cup in Russia," said Fifa's chief commercial officer Philippe Le Floc'h. "The Russian consortium of broadcasters did a fantastic job of transmitting the Fifa Confederations Cup 2017 this summer in the host territory, and we know that they will help to convey the special atmosphere that we will enjoy in Russia next summer."
2018 will mark the first time that the Fifa World Cup has been staged in Russia, and the tournament is scheduled to take place between 14th June and 15th July next year.