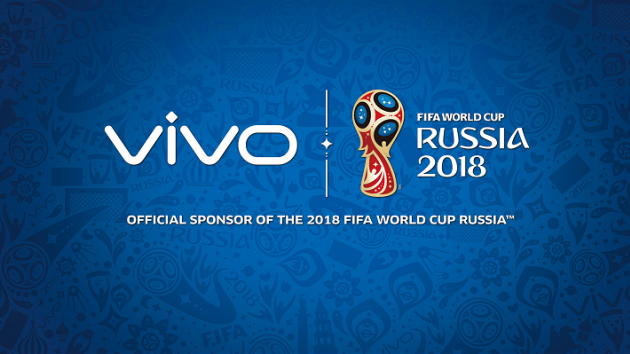 Smartphone manufacturer Vivo has announced a new six-year partnership with Fifa, soccer's global governing body, to sponsor the Fifa World Cup.
The agreement will be activated on 17th June, and Vivo will be the exclusive smartphone sponsor of the 2018 Fifa World Cup in Russia and the 2022 edition of the tournament in Qatar. The Chinese brand will also sponsor the 2017 and 2021 Fifa Confederations Cup tournaments.
Under the terms of the deal, Vivo's logo will appear during each match of all four tournaments on billboards, event tickets, press release backdrops and other key promotional areas. Additionally, the manufacturer will produce a customised Fifa World Cup phone, while all Fifa staff will use the company's smartphones on the site of each event.
According to the Financial Times, the deal is worth €400 million (US$450 million). Vivo joins Wanda and Hisense as the third Chinese business to provide Fifa with major financial backing for the World Cup.
Fifa's secretary general, Fatma Samoura, said: "Football and technology are coming closer by the day, on and off the pitch, and it is a great moment to start a sponsorship of this nature with the leading global smartphone brand. We are very excited to be working closely with Vivo and keen to see their involvement in the next editions of the Fifa World Cup and Fifa Confederations Cup."
Vivo executive vice president NI Xudong added: "Football is a sport full of passion and wonder, creating happiness for the millions of football fans across the globe. The spirit of football is about rigorous and constant progress.
"As a global sponsor of the World Cup, Vivo hopes to strongly associate itself with the football spirit and show consumers all over the world Vivo's creative, joyful, and international brand image. In the meantime, Vivo will bring its personalised, energetic and youthful spirit into the World Cup and the sport of football."
The 2017 Fifa Confederations Cup kicks off on 17th June, when hosts Russia take on New Zealand in St Petersburg.