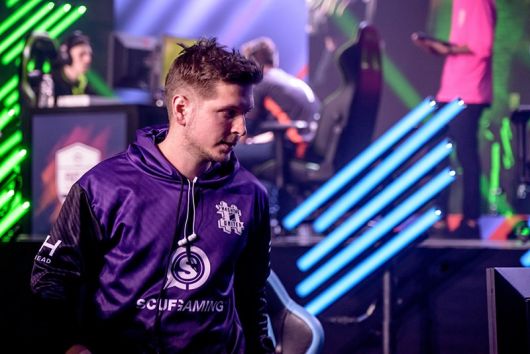 London will host the FIFA eWorld Cup Grand Final 2018, the soccer esports equivalent of the Fifa World Cup, from 2nd to 4th August.
Soccer's governing body, Fifa, and series game producers Electronic Arts Sports (EA Sports), confirmed the re-branded event would be returning to the UK capital for second consecutive year, although the venue has yet to be revealed.
The event will see the 32 finalists – 16 per console and all qualifiers through the EA Sports FIFA 18 Global Series Playoffs – compete for the FIFA eWorld Cup title, a cash prize as well as a trip to the Best Fifa Football Awards. In 2017, Spencer 'Gorilla' Ealing, the winner of then-titled FIFA Interactive World Cup walked away with a US$200,000.
More than 20 million players have competed in the EA Sports FIFA 18 Global Series, seeking to qualify for one of the final places. This year, the long-standing EA Champions Cup played on FIFA Online 3 served as one of the Asian qualification arms for the EA Sports FIFA 18 Global Series, meaning players from various territories in the region will travel to the upcoming playoffs in Amsterdam for the first time.
The Global Series this year has increased its number of tournament partnerships with top-tier leagues, clubs, brands and esport organisations, including the Hyundai A-League, eDivise, Major League Soccer (MLS), J-League, La Liga, eLigue 1, Russia Premier League and Bundesliga.
Philippe Le Floc'h, Fifa chief commercial officer, said: "Our partnership with EA has elevated competitive FIFA gaming into a worldwide phenomenon that combines the power of football with the spectacle of entertainment in astounding ways. Of course, 2018 is a landmark year for global football with the Fifa World Cup taking place in Russia and a landmark year for competitive gaming ending fittingly at the FIFA eWorld Cup 2018 London, one of the most historic football cities in the world."
Todd Sitrin, senior vice president and general manager of EA Competitive Gaming added: "The FIFA eWorld Cup Grand Final 2018 will be a signature moment for competitive FIFA after a season-long journey that has engaged millions of players and spectators. In partnership with Fifa, we accelerated the growth of competitive gaming through the EA Sports FIFA 18 Global Series, rallying the global football community together within this singular ecosystem."