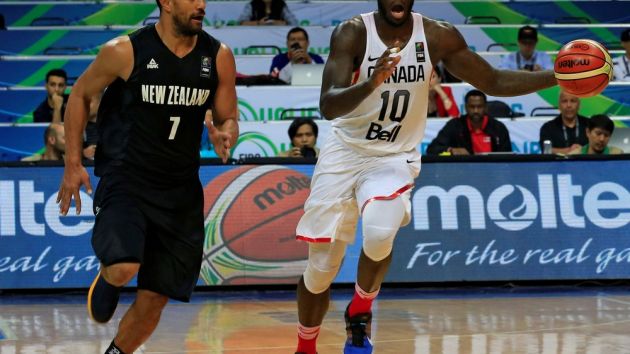 Māori Television has agreed a four-year broadcasting deal with the International Basketball Federation (Fiba), basketball's global governing body.
The agreement, which was brokered by Fiba Media, the joint venture between Fiba and Perform, sees Māori Television acquire the exclusive live broadcasting rights to Fiba competitions in the country's men's, women's and junior national teams for the period 2017-2021.
The New Zealand free-to-air network will show games live on its Māori Television channel and stream them on its digital platform maoritelevision.com, with commentary available in both Te Reo Māori and English languages.
The agreement covers the 2019 Fiba Basketball World Cup, which will be hosted by China, and its qualifying matches; the 2018 Fiba Women's Basketball World Cup in Spain; the 2019 Fiba Women's Asia Cup; and the 2021 Fiba Asia Cup and preceding qualifiers. All semi-final and final round matches will be broadcast live, irrespective of the competing countries.
Mike Rehu, Māori Television's head of content, said: "Māori Television is excited about acquiring the Fiba rights until 2021. It's set to be a tremendous couple of years for the Tall Blacks [New Zealand men's national basketball team] leading up to the Fiba World Cup in 2019 and the right to be able to cover New Zealanders competing at all international levels is a commitment we are extremely proud to make."
"We are delighted to enter this agreement with Māori Television and offer its viewers access to the best that New Zealand and global basketball have to offer across all categories - men, women and youth," added Frank Leenders, director general of Fiba's media and marketing services.
The coverage starts with a 2019 Fiba Basketball World Cup qualifier between New Zealand and South Korea on Thursday.
Meanwhile, Fiba's executive committee approved a global investment of over €30 million (US$35 million) in funding for the first cycle of its changed competition system, which runs from 2017 to 2021.
The approved investment covers operations including TV production costs, and insurance for all players.
Additionally, a new rights distribution scheme will help the federations representing major TV markets, while other federations will be entitled to a minimum contribution as a share of a new solidarity fund.
The executive committee has also approved the motion to award prize money to participating teams in the 2019 World Cup, and has given the go-ahead for Fiba's budget for 2018.
Fiba announced in 2015 that it would be implementing a new format and calendar for its international competitions, with the aim of stimulating the global growth of basketball and increasing the sport's visibility.
Major changes included moving the World Cup to 2019 from 2018 with a four-year cycle, creating a two-year qualification period for the flagship event, and extending the competition from 24 to 32 teams. The qualification for the 2020 Olympic Games are to be through the 2019 World Cup event and four Olympic qualifying tournaments to be held in four zones.