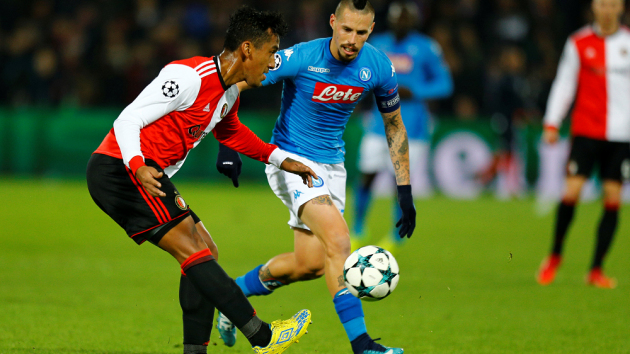 Top-tier Dutch soccer side Feyenoord have announced a partnership with Viva China Holdings Limited.
The sports investment company will work with the Eredivisie outfit to set up the Feyenoord Viva Football Academy in China.
The new soccer academy will open training centres across China that will feature the club's training systems and coaching programmes. The project aims to foster youth soccer talent, train coaches, and develop local soccer-playing infrastructure in China.
The financial terms of the deal have not been made public.
"The Chinese government has been providing the utmost assistance in the promotion of football across the country," said Li Ning, chief executive officer and chairman of Viva China. "Benefiting from favourable national policies that help promote youth football training, our group, together with Feyenoord, will offer world-class and highly-regarded training programs to people from all walks of life.
"This is an important step for our company to explore diversified development of sports-related businesses, and is expected to enrich our sports resources in the field of football."
"We are very excited to be a part of this ambitious new project, and we are committed to doing our part to assist the development of football across China," added Mark Koevermans, chief commercial officer at Feyenoord.
"Feyenoord's goal has always been to promote football culture around the world. Through our systematic and award-winning youth program, and a team of professional and experienced coaches, we look forward to nurturing local football talents and promoting football in China."
"Our tradition is that at least 50 per cent of our academy must play in the first team. Football in China is growing year by year, and we think that [with this approach] we can make a good contribution to the development of football in the county."
Feyenoord are currently fifth in the Eredivisie, after winning nine of their 19 games. They drew 1-1 away against FC Utrecht on 24th January, and will hope to come away with points when they host eighth-placed Ado Den Haag on Sunday.