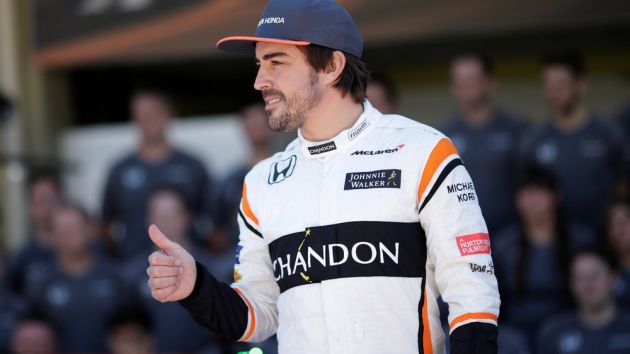 Motor racing star Fernando Alonso has partnered with Swiss consumer technology brand Logitech and Spanish organisation G2 Esports to become the first Formula One driver to launch an esports team.
The Spaniard's team will be called FA Racing G2 Logitech G and will compete on console and PC platforms in a variety of competitions both in Formula One sim racing and other professional online categories.
Cem Bolukbasi, who is a finalist at this weekend's Formula One esports championship in Abu Dhabi, has already signed up as a member of the team.
"Every Formula One driver is a gamer at heart," said McLaren driver Alonso, who has won the Formula One drivers' championship twice. "Competing on the virtual stage opens a vast amount of possibilities for young drivers that wouldn't otherwise have a chance to get into racing.
"For the first time ever, fans are no longer just spectators but can take part in the game and maybe become real e-drivers on my team. I cannot think of better partners than G2 Esports and Logitech G to start this up with and I am raring to get going."
Carlos Rodriguez, chief executive of G2 Esports, said: "Combining my two early passions for esports and motorsport to create an elite team headed by a two-time Formula One world champion and living legend is a childhood dream for me. This partnership brings the competitive part of racing to a new level and I am proud to lead the efforts in such good company."
Sean Bratches, Formula One's head of commercial operations, added: "Fernando's brand has been a pillar of the success of F1 in the linear world, and just like other brands going into other areas, he gives a credibility. A lot of drivers and athletes, in their second career, go into business and I think while this is a fun participatory game, it is competition. It is a big business and it is just getting bigger."