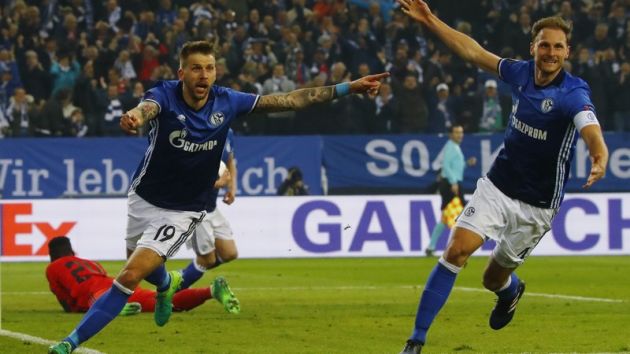 All You Need Fresh is the new sleeve sponsor of German top-tier soccer team FC Schalke 04.
As part of the four-year deal, the online supermarket will provide fans who purchase replicas of the Bundesliga side's new playing shirt with discounts at all home games across several retailers. The badge will also be implanted with a contactless payment chip, currently in development, that can be used at the team's Veltins Arena home.
In addition, Schalke supporters will be given exclusive offer codes when using the online retailer. Reports in Germany suggest the deal will be worth US$5.5 million a season.
All You Need Fresh founder and chief executive Jens Drubel said: "FC Schalke 04 is an optimal partner for us. It is 'the' family club and it is known worldwide, with a fantastic fanbase and a very respected status everywhere. With their innovative nature, it provides a brilliant opportunity to redefine online food shopping."
Alexander Jobs, the Schalke head of marketing, said the club were "proud to be able to present the integrated chip payment function".
Schalke have endured a difficult season in the Bundesliga. The team currently sit in tenth position heading into the last round of matches.