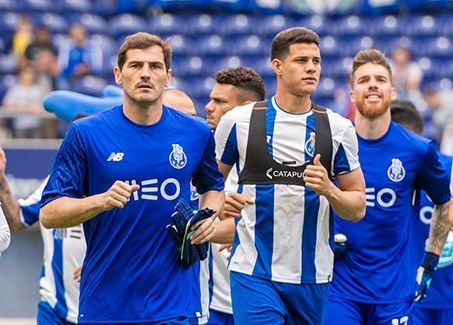 Portuguese soccer champions FC Porto have partnered with Australia-based performance analytics company Catapult Sports.
Porto, recently crowned Primeira Liga champions for the 28th time, are using Catapult technology to measure the performance of their first team and 'B' team squads. Outfield players will be monitored using Catapult's S5 device, while the club's goalkeepers will gain position-specific insights through the G5 unit.
Catapult's tracking technology device contains multiple sensors which collect close to 1,000 data points per second and syncs up to the OpenField software platform, allowing for real-time analysis by coaches after each session.
Dr. Nelson Puga, Porto health director, is excited for the club to explore the benefits of the technology: "These are useful and rigorous instruments for monitoring the athlete's external loads. We use them every day in every training session."
Henrique Ortigão, Catapult Sports business development manager for Southern Europe, added: "We are excited to be working with FC Porto as the club continues to improve the way it manages and measures the performance of its players. Catapult has been at the forefront of athlete monitoring for over ten years, and for this to be recognised by one of the best teams in Europe further illustrates the quality and reliability of our technology."
The length and terms of the deal have not been disclosed.
Porto ended their domestic season with a 1-0 away win at Vitoria SC last Saturday.