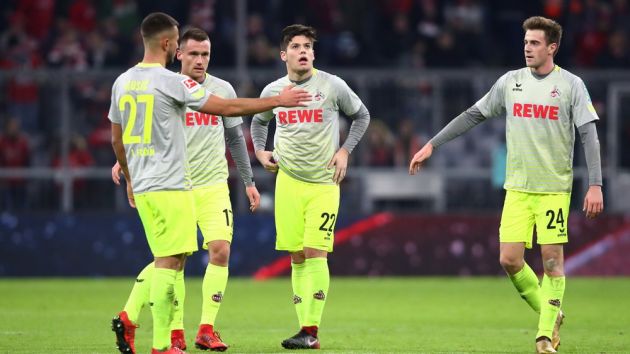 Top-flight German soccer side FC Köln have entered into a strategic partnership with esports team SK Gaming.
The company, which is also based in Cologne, will advise the Bundesliga outfit on developments and opportunities in the growing competitive video gaming market, tying in with the club's aim to take its brand global.
In return, FC Köln will support SK Gaming's players with preparation for their tournaments by providing expertise in training, fitness and nutrition.
The two parties will also collaborate to create video clips and other forms of content to share with fans, while they will also run a series of events for young supporters to educate them and their parents about computer games.
Additionally, SK Gaming players Mirza Jahic and Timo Gruneisen will now represent FC Köln in the virtual Bundesliga esports competition.
"The game Fifa, which is played by a lot of our fans and players, has a connection to traditional football that is very important for the cooperation," said FC Köln's managing director Alexander Wehrle. "We know that esports is much more than just sports simulation. It is enjoyed by millions around the world and is professionalising rapidly.
"As FC Köln, we do not just want to jump on a bandwagon and copy existing ventures of other football clubs. We would much rather develop the right strategy for the market and are very happy to have found the right partner in SK Gaming, who is a true global player in esports and at the same time a traditional Cologne-based club."
Alexander Müller, SK Gaming's managing director, added: "Esports has been taken seriously as both a sport and a business, particularly in Germany. Working with FC Köln is very special for us. As a Cologne-based company, many of us here at SK Gaming are longstanding fans of FC and for me this partnership is just a win-win for everyone involved.
"We are able to learn from the decades of experience the club gained in traditional sports and in return, we are excited to help FC with our knowledge of 20 years in esports. I am sure this will be a fruitful coalition right from the start that will have each other's fans curious for what's next."
FC Köln are currently bottom of the Bundesliga, and will be looking to close the seven-point gap to safety when they host Borussia Dortmund on Friday.