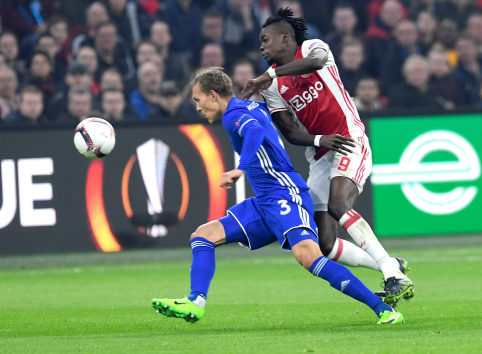 Danish top-tier soccer side FC Copenhagen have become the first Nordic club to partner with digital soccer platform Dugout.
The specialist content sharing company will provide the Superliga outfit's fans worldwide with exclusive behind-the-scenes content, including lifestyle and personal updates from players, and original videos featuring player skills and tricks.
Dugout's team profile will allow FC Copenhagen to upload content and interact with fans, and viewers can also personalise their experience.
The digital platform, which launched in December 2016, has signed partnerships with 65 soccer teams, including with English Premier League, Spanish La Liga, Italian Serie A, and French Ligue 1 clubs, as well as sponsoring over 100 top soccer players.
"We are excited to join Dugout as the first Nordic club," said Jes Mortensen, head of press at FC Copenhagen. "Dugout is a platform of the highest quality and with some great content and we look forward to being part of that and sharing stories and content about FC Copenhagen in a forum with the biggest clubs around the world.
"We hope that football fans will enjoy visiting FC Copenhagen on Dugout and experience our club, our stadium and our fans."
"We're really excited to welcome FC Copenhagen to the Dugout platform," added Elliott Richardson, Dugout executive chairman. "We have made significant steps over the past year, signing our first national football federation and league, and our first Nordic club are another example of Dugout's progress.
"The game today is truly global and fans don't just want to watch matches in their own country – they want to follow their favourite clubs and players across the world. That's what Dugout offers - unrivalled access for fans to see behind the scenes of the clubs and into the lives of the players. Thanks to Dugout, fans can now access the best content from FC Copenhagen, both on and off the pitch, for the first time."
FC Copenhagen won the Superliga title in 2016/17, and are fifth in the league in the 2017/18 season after winning six of their first 14 games. They held AC Horsens to a 1-1 draw away on 29th October, and host FK Zlin on Thursday.