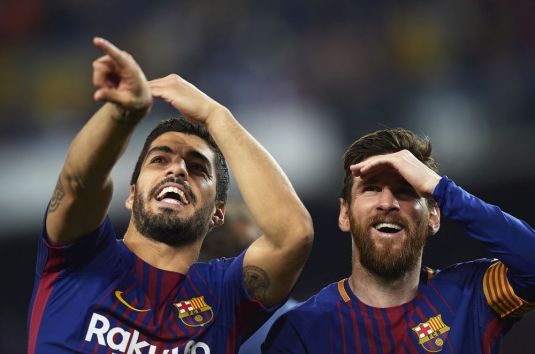 Spanish soccer giants Barcelona have announced a renewal of their sponsorship deal with Estrella Damm for the next four seasons.
The new contract, which kicks in on 1st July, sees the two parties continue a relationship that dates back more than 25 years, with the beer company expanding its deal to become a global partner of the La Liga club.
Estrella Damm will also be maintaining its status as 'official beer of FC Barcelona' and its branding will continue to feature at the Camp Nou and other club facilities.
The new agreement was officially signed at a private event in the Old Estrella Damm Factory and was attended by the Barça president, Josep Maria Bartomeu; vice-president and head of marketing, Manel Arroyo; the director general of Damm, Jorge Villavecchia; and the managing patron of the Damm Foundation, Ramon Agenjo.
"After working together for more than 25 years, both parties have maintained the ties that have been so inalterable over time. As well as sharing values, Barça and Estrella Damm have a shared interest in protecting their images internationally in order to boost their positions as global brands," said Arroyo.
Villavecchia added: "There is no doubt that the international projection of FC Barcelona has helped to internationalise the company, one of the key elements of our strategic plan. We are sure that this new period will bring great success for the club, for the brand and for Barça supporters."
Barcelona finished the 2017/18 league season as champions, their third title in four years.