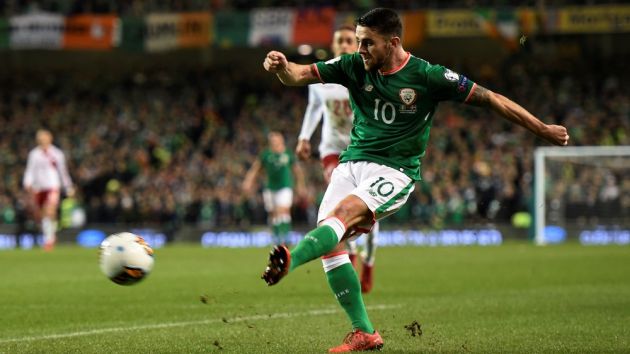 The Football Association of Ireland (FAI), the governing body for soccer in the Republic of Ireland, has extended its longstanding partnership with Ford Ireland.
The car manufacturer will continue to serve as the FAI's official vehicle partner, and will supply a fleet of more than 30 dual-branded vehicles that will be used to provide FAI development officers with the means to run grassroots training programmes across the country.
The length and financial terms of the renewal have not been released. Ford has been the FAI's official vehicle supplier since 2006.
"We're incredibly proud to extend our partnership with Ford Ireland," said John Delaney, chief executive of the FAI. "The partnership enables us to offer specific programmes that are delivered to every corner of the country at grassroots level, which is extremely important to the development of football in Ireland.
"Ford have always had a genuine passion for the game and we are delighted to be in a position to continue working closely with them going forward."
"As official vehicle partner to the FAI, we're very proud of our longstanding link with Irish football," added Ciarán McMahon, managing director and chairman of Ford Ireland. "Football is ingrained in the Ford brand in Ireland and we are delighted to help foster the game from the roots up through the provision of a fleet of the latest Ford vehicles to key team members within the association.
"We want to invest further in developing the future of Irish football and we're very excited to partner with the association in introducing some really great grassroots initiatives later this year."
Ireland failed to qualify for this year's Fifa World Cup in Russia after suffering a 5-1 aggregate defeat at the hands of Denmark in the play-offs, which determine the final four European nations to progress to the international showpiece. They next play in a friendly fixture against Turkey on 23rd March.