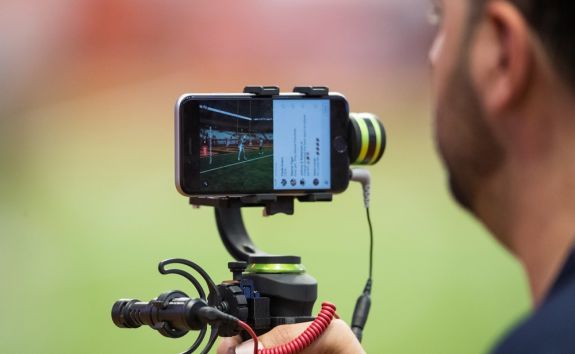 Facebook Watch, the social media giant's streaming service, is set to be rolled out globally just over a year after launching in the US.
Facebook said in a statement that the service will be 'available everywhere' from Thursday, helping publishers and content creators around the world 'make money from their videos' on the platform and 'better understand how their content is performing.' Users are able to pick from a selection of shows and have the ability to view clips saved from their news feeds.
Watch aims to offer users a specific place on Facebook to discover shows and video creators and open up conversations with friends and other fans. The company says that, since launching, it has made the platform more social, including making it easier to see which videos friends have liked or shared, along with creating shows centred on audience participation.
Facebook added that it plans to allow all content creators to feature advertising breaks, so long as they hit certain metrics. Up until now, only select publishers had been able to do this.
"It is built on the notion that watching video doesn't have to be a passive experience," said Fidji Simo, Facebook's vice president of video, speaking to the BBC. "You can have a two-way conversation about the content with friends, other fans or even the creators themselves."
According to Variety, Facebook is gearing up to spend between US$1 billion and US$2 billion on content for Facebook watch over the next year.
The move to launch Watch globally comes as Facebook continues its drive into the live sports rights market, following its acquisition of Premier League rights in Southeast Asia, La Liga rights in India and Uefa Champions League rights in Latin America and Brazil.