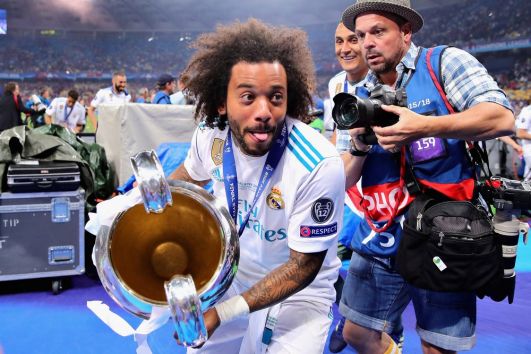 Facebook is set to acquire Brazilian rights to stream European club soccer's premier competition, the Uefa Champions League, according to UOL.
The Brazilian news outlet say the deal, which was agreed with Interactive Sports, will see the social media giant show the competition for three years, starting from 2018/19.
Facebook replaces Brazilian broadcaster Globo, which has been the long-term free-to-air home of the Champions League in the country, but did not enter the bidding for the newest three-year rights cycle.
UOL suggests Globo's withdrawal is due to the increase in costs to the broadcaster to keep the rights of other competitions, including South America's premier club competition, the Copa Libertadores, the Copa do Brasil, and Brazilian club soccer's top flight, Campeonato Brasileiro Série A.
Turner Sports, a division of US media giant Turner, meanwhile, has retained pay-TV rights in Brazil to the competition for a further three years.
The process for the new rights agreement is not fully concluded, but UOL assert that the "winners are already defined and will not change".
The allocation of games between Facebook and Turner is yet to be decided, though there is the possibility that the two parties will negotiate an agreement to share fixtures.
The deal builds on Facebook's soccer rights portfolio in South America, after the company in May picked up rights to show Thursday Copa Libertadores games from 2019-2022.
Meanwhile, Bloomberg reports that the social media giant is also in talks to pick up rights to the English Premier League in Thailand, Cambodia, Laos and Vietnam, in what would mark its biggest push yet into top-flight soccer.
Bloomberg report that Facebook in the midst of negotiating rights and an announcement is expected "within the next couple of weeks".
Apparently Qatar-based broadcaster BeIN Sports, which paid around US$250 million for the current three-year deal to show all 380 matches per season exclusively in the South East Asia region, is going to head-to-head with Mark Zuckerberg's company.
Last year, Facebook bid US$600 million for Indian Premier League rights, but lost out to 21st Century Fox.