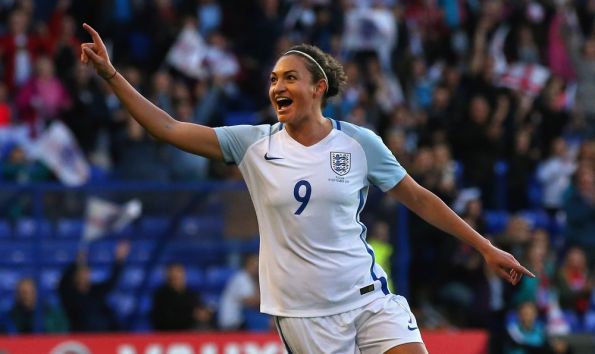 English soccer's Football Association (FA) has confirmed that it has submitted a bid to host the Uefa Women's Championship in 2021.
England first staged the quadrennial international soccer tournament in 2005 and reached the European finals in 1984 and 2009.
Austria and Hungary have also put forward bids to host Euro 2021, with a final decision on the successful nation set to be made by the Uefa executive committee on 3rd December this year.
"Our bid to host Uefa Women's Euro 2021 reflects our strong commitment to supporting and growing women's and girls' football in England," said FA chief executive Martin Glenn. "We have invested heavily in the women's game in recent years and the opportunity to bring the tournament to England would represent a landmark moment for women's football in this country.
"Our aim is to make Uefa Women's Euro 2021 the biggest and best showcase for women's football ever seen in Europe. We have not only the ambition, but the tournament-hosting experience, infrastructure and incredible spectator demand to ensure we would deliver a truly memorable tournament."
Included in the FA's bid are a host of cities and stadia of varying capacities, with London's Wembley Stadium slated to stage the final in July 2021.
"It would be enormous to have a major championship like this on home soil," added FA head of women's football Baroness Campbell, speaking to BBC Sport. "Uefa will want a bigger and better tournament than the last one and we've got Wembley as a key card to play, to host the final."
The FA also confirmed that the bid has the backing of the government, with Tracey Crouch, the minister for sport and civil society, giving her support to the proposal.
"Our nation has a proud track record of successfully staging the most prestigious sporting events in the world," said Crouch.
"We are excited by the opportunity Uefa Women's Euro 2021 presents, which will undoubtedly inspire thousands of women and girls to get active and take up football, whilst showcasing to the rest of Europe and the world our country's capacity for delivering truly world class events."
The move comes at a time when women's soccer in the UK is on the rise both in terms of participation and popularity. Last season's FA Cup final attracted a record crowd at Wembley Stadium of 45,423, while the FA announced in January that it would be investing an additional UK£50 million in women's and girl's football over the next six seasons.
The FA also decided last year to introduce a new full-time structure for the domestic Women's Super League (WSL) as part of a wider review of the commercial rights model within the women's game in England.
The FA's decision to bid for Euro 2021 comes as the governing body is also considering putting England forward as a potential host for the 2030 Fifa World Cup. FA chairman Greg Clark confirmed in August that the organisation's board had begun work to see if a bid is feasible.