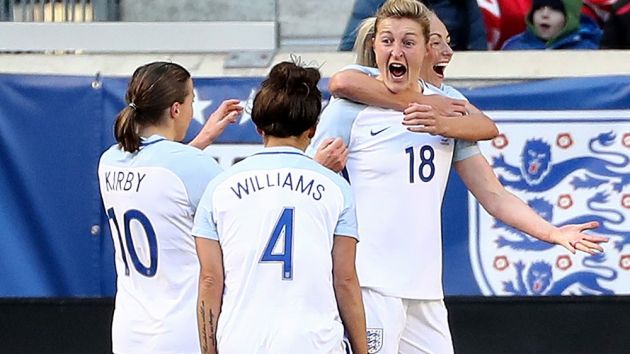 English soccer's Football Association (FA) has extended its partnership with Mars Wrigley Confectionery for another four years, with an increased focus on supporting greater equality, diversity and inclusion in soccer.
The deal will see Mars remain an official supporter of England's national men's soccer team and an official partner of the FA Mars Just Play Programme until July 2022, prolonging a collaboration that dates back to 2009.
Mars has also expanded its commitment to include the England women's and disability teams in order to help both organisations grow the game in the country. In addition, Mars will be providing 200 Level One FA coaching bursaries, with a particular focus on increasing equal representation and participation among women.
The renewal will also extend to all brands within the Mars portfolio, providing the company with the right to promote its entire slate of products throughout the country.
"We are incredibly proud to continue our partnership with Mars," said Mark Bullingham, the FA's group commercial and marketing director. "This agreement will extend our partnership into its tenth year and beyond, which is testament to the success of the relationship for both partners over this period.
"The new agreement represents an exciting enhancement of Mars Wrigley's rights, which is reflective of their commitment to diversity as a business and our vision to make real progress on the inclusion and diversity of The FA."
Baroness Sue Campbell, head of women's football for the FA, said: "This is an incredibly exciting time for the women's game as we seek to double participation by reaching out to all girls and women and at the same time build a system capable of delivering consistent success on the world stage. To have the backing of Mars Wrigley Confectionery for the women's national team over the next four years will help us to drive and achieve our ambition."
"Our continued partnership with the FA is reflective of the excellent relationship we have had over the last nine years but also of how it is evolving," added Michele Oliver, vice president of marketing for Mars. "While continuing our support for our men's national team, we are delighted to announce that we are also sponsoring the talented and successful England women's team, as well as our national disability teams.
"The worlds of both sport and business will be more successful by being more diverse and inclusive, and at Mars we hope our extended partnership with the FA can be a part of leading this change."