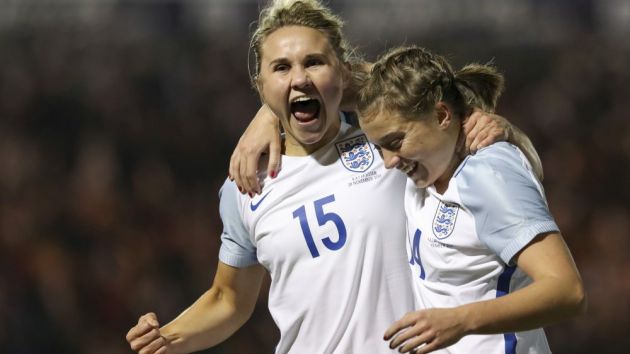 The Football Association (FA), English soccer's governing body, has announced partnerships with media agencies SilverHub and Shutterstock.
Under the terms of the multi-year deal, the two companies will serve as official photographer and distribution partners.
The agreement includes coverage of the English soccer's annual knockout club soccer competition the FA Cup, as well as the FA Women's Super League, the top tier of English women's club soccer, and both the men's and women's national soccer teams.
SilverHub and Shutterstock will also cover major soccer events hosted at Wembley Stadium, including the closing stages of quadrennial international men's soccer tournament, the 2020 Uefa European Championship, and several National Football League (NFL) games.
Both companies will also enjoy exclusive access to off-the-field events, including behind-the-scenes access to the England men's national soccer team in the lead up to and during this summer's Fifa World Cup national team tournament in Russia.
Photography captured by SilverHub will be made available for licensing to the international media via Shutterstock's global distribution platform, while Shutterstock's global distribution platform will provide commercial partners worldwide with real-time access to license action shots, as well as some archival images from English soccer.
"SilverHub and Shutterstock are capturing the key moments from our events, delivering premium photography and providing us with the instant ability to share it globally," said Georgina Lewis, head of marketing at the FA. "Their fresh approach reflects the progressive and modernisation changes we are making and will help us to better connect with fans of the game. We will give people more access to high-quality event photography than ever before. We are already very much underway, and are pleased to be able to share this announcement."
"SilverHub's distinct innovative approach to shooting compelling content, together with Shutterstock's best-in-class technology and distribution, ensures that we have a unique and unparalleled combination of operational, creative and commercial expertise that will make for a great partnership," added Marc Webbob, co-founder of SilverHub.
"This partnership with the FA is a wonderful opportunity to further illustrate Shutterstock's growth into the sports industry within the larger editorial photography category," said Ben Pfeifer, general manager of editorial at Shutterstock.