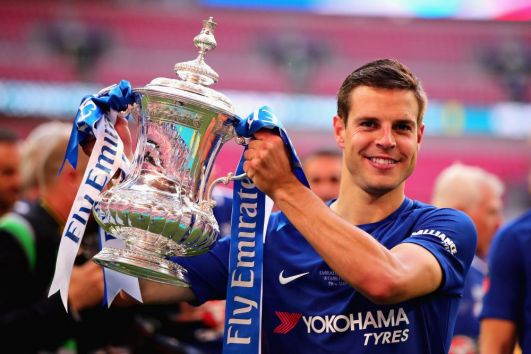 ESPN+, the over-the-top (OTT) video streaming subscription service available in the US, provided by sports broadcaster ESPN, has signed a multi-year deal to become the exclusive rights holder of the FA Cup.
The financial terms of the agreement have not been disclosed, but it will see the OTT platform provide live coverage of 79 matches from English club soccer's premier knockout tournament, beginning with the first round and ending with the final. As part of the deal, ESPN+ will also gain exclusive rights to the Community Shield – the annual curtain-raiser fixture in English soccer between the previous season's winners of the Premier League and FA Cup.
The new subscription service, which was only founded in April 2018, will begin its FA Cup offering on 10th November, finishing with the Wembley final on 18th May 2019.
The partnership with the competition, which was won by Chelsea last season, will also include highlights packages and previews, as well as live streams of the draw for each round. The latter stages of the FA Youth Cup, which features players aged 18 or younger, will also be shown live on ESPN+.
Burke Magnus, executive vice president of programming and scheduling at ESPN, said: "Acquiring the FA Cup – the oldest national football competition in the world – further demonstrates our commitment to making ESPN+ a must-have for soccer fans in the US. With its storied tradition and world-class players and teams, the FA Cup will be a signature property in ESPN+'s ever-expanding soccer portfolio."
Tom Gracey, the FA's senior broadcast manager, added: "The Emirates FA Cup remains the world's most famous domestic cup competition, with unrivalled appeal both at home and abroad. Thanks to ESPN+, we are delighted that football fans throughout the US will be able to enjoy premium coverage of the competition from the first round, through to the final."
More than 700 clubs will enter this season's competition, with Premier League clubs taking part from the third round, which will take place from 5th January 2019. Prior to Chelsea's victory over Manchester United in last season's final, Arsenal had won three of the previous four editions.