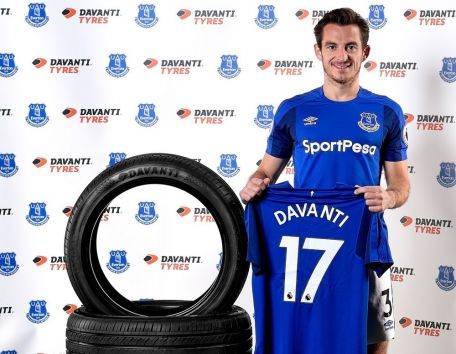 Top-flight English soccer side Everton have launched a new three-year partnership with Davanti Tyres.
Starting from the 2017/18 season, the UK-based brand will serve as the Premier League outfit's official tyre partner until the end of the 2019/20 campaign.
In return, the company will benefit from a range of brand exposure throughout the club's Goodison Park home ground, as well as across their digital channels. The deal is aimed at supporting Davanti's objective to expand its presence in the UK, Europe, Middle East and Far East.
The financial terms of the deal were not disclosed.
"We're delighted to welcome Davanti Tyres to our growing portfolio of partners, in a summer which has been busy both on and off the pitch," said Alan McTavish, Everton's head of commercial partnerships. "Everyone at the club is looking forward to collaborating with Davanti, both here in the UK and globally in their key markets. Through a strategic and creative activation programme, we can really bring this partnership to life."
Peter Cross, general manager of Davanti Tyres, added: "Growth in the global market is key to our expansion plans and this partnership allows us to collaborate with the club on a number of projects to promote our brand in conjunction with the globally recognised Everton brand. We want to work closely with Everton to promote the partnership in the UK and around the world."
Everton finished seventh in the Premier League in 2016/17, securing qualification to the third qualifying round of the Uefa Europa League, European soccer's second-tier club competition. The nine-time English champions kick off the new campaign at home to Stoke City on 12th August.