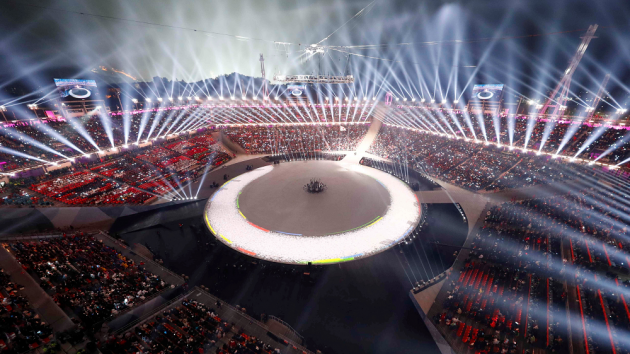 Pan-European broadcaster Eurosport has announced that it will stream selected content from the 2018 Winter Olympic Games across Europe on social media platform Facebook.
The Discovery Communications-owned network made Friday's opening ceremony available to Facebook users, and will also distribute daily highlights, clips and interviews across the UK, Germany, Italy, Sweden and Norway.
Eurosport is also launching a 45-minute daily show, The Afterparty, which will be led by online influencers Josh Carrott and Ollie Kendal, who run the Korean Englishman YouTube channel, which brings together Korean and English culture. The programme will be accessible via Eurosport's digital platforms and Facebook.
Michael Lang, president of Discovery Networks International, digital and Eurosport digital, said: "For the first time in close to 50 European countries, one digital provider will stream every minute of every Olympic Games event, starting with the Olympics ceremony this Friday from PyeongChang.
"Partnering with Facebook expands our reach and encourages audiences wanting to watch the ice hockey, snowboard and other games events to download the Eurosport app. We are committed to redefining the Olympic Games experience and in addition to streaming every event live and on-demand, our use of Eurosport experts, athletes, digital influencers and first-of-its-kind mobile studio will bring digital audiences closer to the games than ever before."
Dan Reed, head of global sports partnerships at Facebook, added: "The Olympics bring communities together like few sporting events can, so we're excited to partner with Eurosport to enable fans in Europe to watch and connect around the Olympic Winter Games on our platform. We look forward to collaborating closely with Eurosport to help it reach new audiences and optimise its Facebook strategy throughout the Games."