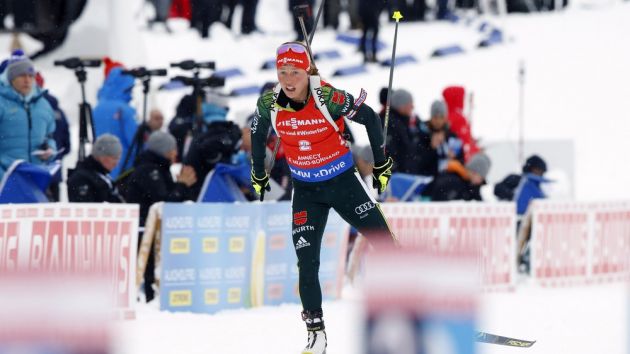 Pan-European pay-TV broadcaster Eurosport has renewed its longstanding partnership with the European Broadcasting Union (EBU) to continue showing major biathlon events.
The new deal, which will run for four years from this season, covers three editions of the (International Biathlon Union) IBU World Championships and every event from the IBU Biathlon World Cups, along with European Championships, youth and junior World Championships and the Summer Biathlon Championships.
As well as securing the pan-European rights, Eurosport will show the events exclusively in 27 markets, including the UK, Netherlands and Italy. The coverage will be made available on TV and via the Eurosport Player streaming service, which can be watched online, on mobile, tablets and connected TVs.
"Europe is undoubtedly the epicentre of biathlon," said Peter Hutton, chief executive of Eurosport. "Testament to that fact is that we regularly have up to a million people across Europe watching the sport on our channels. Over the next four years we will continue to find new ways to innovate, whether that be through programming or short-form content that complements our programming."
Ingolfur Hannesson, EBU Sport's head of sports rights for winter sports for EBU Sport, added: "We are really pleased to have extended our long-term partnership with Eurosport, which secures extensive coverage on various platforms across the European territory. Eurosport continues to be one of the key players in the amazing onwards and upwards development of biathlon."