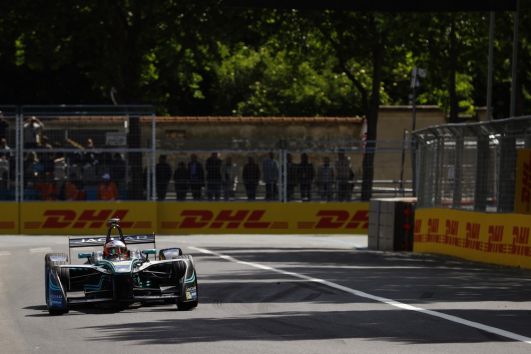 Pan-European broadcaster Eurosport has extended and expanded its broadcast rights agreement with Formula E.
The Discovery-owned channel will show all 14 ePrix of the global all-electric motorsport series in 54 markets across Europe for the next three years, starting with the 2017/18 season.
Since 2015 Eurosport has aired the Formula E Championship in the German, Polish and Nordics regions, as well as the Netherlands. The new deal means that it now holds the exclusive and sub-licensing rights to the series across Europe, excluding the UK and Italy where it holds non-exclusive rights.
"With its unique approach to innovation and willingness to try new things to deepen engagement with passionate motorsport fans, there is a very real symmetry between Formula E and Eurosport's values," said Peter Hutton, chief executive of Eurosport. "Having broadcast the championship on Eurosport for the past two seasons, we believe we have played an important part in helping to grow the sport,"
Alejandro Agag, founder of Formula E, added: "It's fantastic news to extend our existing partnership with Eurosport and Discovery - as well as expand our broadcast and digital outreach across Europe, which is such a crucial market to the growing popularity of Formula E and increased demand for electric vehicle uptake."
The 2017/18 Formula E championship begins on 2nd December with a street race in Hong Kong.