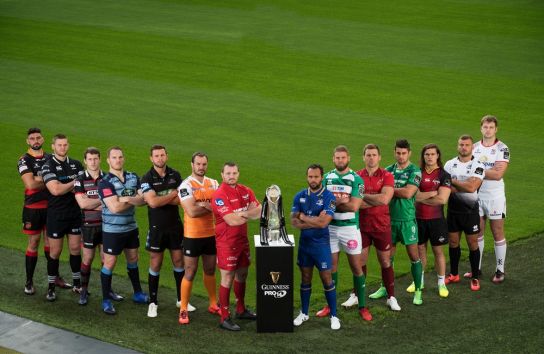 Discovery-owned broadcaster Eurosport has acquired rights to cover this season's recently expanded Guinness Pro14 league across Europe and Asia.
The deal will see Eurosport and the Eurosport Player live streaming service carry all home and selected away games featuring Italian teams participating in the competition. The fixtures will be aired in Asia on Discovery's Rugbypass and Setanta channels. The agreement expands a broadcast partnership which began at the start of last season, when Eurosport had held the Italian broadcast rights to the competition in its previous guise as the Pro12.
The Pro14, which got underway last weekend, is contested by elite club sides from Ireland, Scotland, Wales and Italy, and includes two entries from South Africa for the first time this year. The Italian teams competing in this season's competition are Benetton Treviso and Zebre.
Peter Hutton, chief executive of Eurosport, said: "At Eurosport we are committed to giving our viewers the very best in premium sporting content and we are thrilled to once again be a part of the Guinness Pro14 after coming on board last season for the first time.
"We have had a taste of this competition already and were royally entertained and we cannot wait to build on what we delivered last season by adding the option to watch games on the Eurosport Player. The expansion of the championship into South Africa brings a truly unique dynamic to the Guinness Pro14."
Martin Anayi, chief executive of Pro14 Rugby, added: "To have Discovery Eurosport on board once again is fantastic news for our fans in Italy as well as across Europe and Asia. As a broadcast partner we were delighted to see what Eurosport could bring to the table during the last campaign.
"This year, Eurosport will broadcast even more games to supporters across Europe and Asia and we're particularly excited that Guinness Pro14 games will be made available on the Eurosport Player. From a digital perspective sports fans are incredibly savvy and they are pushing the market to deliver more and more products like the Eurosport Player and it's great to know that fans in over 60 countries will be able to access that."