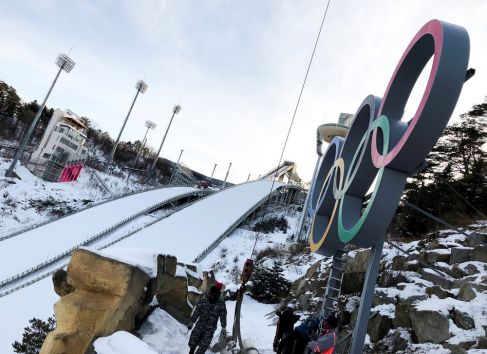 Pan-European broadcaster Eurosport has confirmed that it will offer live virtual reality (VR) coverage of next month's Olympic Winter Games in PyeongChang, South Korea.
The Winter Olympics Eurosport VR app will provide more than 50 hours of live VR coverage, along with on-demand replays and daily highlights packages, marking the first time that the Winter Olympics have been covered in VR across Europe.
Eurosport will make a wide range of sports available in VR, including alpine skiing, curling, figure skating, ice hockey, short track, ski jumping, skeleton and snowboarding, while the opening and closing ceremonies will also be shown in VR. The coverage is being provided to Eurosport by the Olympic Broadcasting Services, the host broadcaster at the Games.
Additionally, Eurosport's VR app will allow fans to fully personalise their viewing experience by selecting their preferred viewing point from up to six camera angles. The VR experience is being delivered by Intel True VR, which will use multiple cameras at the events to create a 360-degree VR environment.
Eurosport is the latest broadcaster to confirm VR coverage for February's Games, after US broadcaster NBC confirmed earlier this month that it will also be providing footage powered by Intel.
Ralph Rivera, managing director of Eurosport Digital, said: "Discovery has set out to transform the Olympic Winter Games viewing experience, so being able to offer viewers across Europe every minute of the Games and now every angle of some of the biggest events in live VR goes a long way to delivering this promise.
"We want to do this to engage more people, on more screens, with the Games than ever before, offering something new to attract younger audiences. In this way, we hope to make fans care even more about the sports they are passionate about."
Eurosport's coverage of PyeongChang 2018 gets underway on 8th February, and will run until the end of the Games on the 25th.