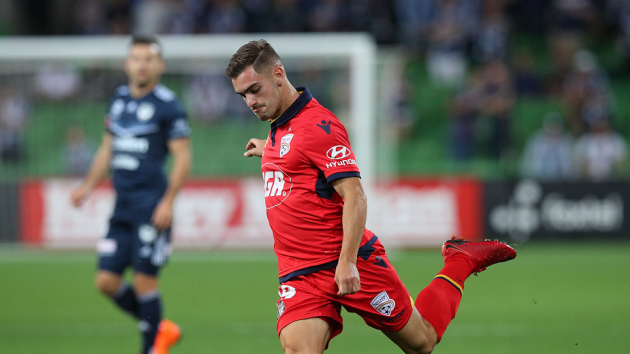 A Europe-based consortium has agreed a deal to take over Australian top-tier soccer side Adelaide United.
The A-League outfit announced in a statement on Wednesday that there had been an immediate ownership change, with a group of predominantly European businesspeople with commercial activities in Europe, Australia and Asia, and company offices in Hong Kong, investing in the club.
The financial terms of the takeover have not been officially released but Australian broadcaster ABC reports that the consortium has paid more than AU$10 million (US$7.8 million) for the club.
Dutchman Piet van der Pol, a soccer administrator who is the current president of lower-tier Chinese soccer side Qingdao Red Lions, will be the main representative of the investors in Adelaide.
The new owners will take control of the team from the current ownership group, which includes Adelaide lawyer and chairman of Adelaide United, Greg Griffin, and major shareholder Robert Gerrard.
The consortium's plans for the club are due to be presented at a later date.
According to ABC, Griffin said that the takeover had been approved following an agreement between himself and Gerrard when they took over the club in 2010, which meant they would both leave the club at the same time.
Griffin said: "I had no desire to sell to be blunt, but you know, basically Rob and I had a handshake agreement nine years ago that we came together and we'd leave together and Rob had taken the view that he'd done as much as he thought he could do.
"They [the new owners] are football people, I know that, and they want to integrate Adelaide United into sort of a global football family, which involves a European club, a Chinese club and [an] Australian club — and I think that's a positive thing."
Griffin confirmed that the new owners have guaranteed that all staff will keep their jobs while players' contracts will also be honoured.
The club's statement read: 'The new owners are looking forward to helping Adelaide United, and Australian football as a whole, move on through the exciting phases of development that domestic football is going through, hoping to further improve the club's performance through their existing network in business and sports with a focus on international cooperation, talent development, and community engagement.
'For the remainder of the season, the focus should be on the team and make sure Marco Kurz' men will finish the Hyundai A-League 2017/18 season in the best possible way by qualifying for and successfully competing in the finals.'
'The investors will take this time to get to know the club, its members and supporters, and sponsors, as well as the South Australian community as a whole and will present their plans for the near and further future in due time.'
Adelaide United are fifth in the A-League with eight wins from their 22 games so far this season. They lost 5-0 away against third-placed Melbourne City on 21st January, and will be looking to get back on track when they face them again at home on 16th March.