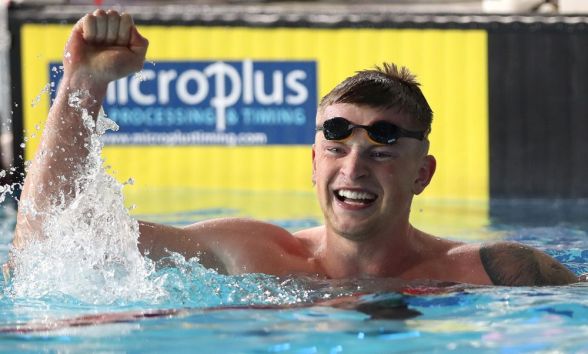 The European Broadcasting Union (EBU) has launched a virtual reality (VR) app to accompany the ongoing multi-sport European Championships.
The European Championships Lounge has been released and made available to EBU member broadcasters, offering viewers an innovative way to take in the sporting action, which is taking place both in Berlin and in Glasgow.
Individual broadcasters have been given the opportunity to personalise the VR experience on offer to meet the nation's requirements, using it as a supplementary tool to attract a new audience.
More than 50 hours of content from the track and field events at Germany's Olympic Stadium have been made available on the app, as well as other competitions' live feeds, leaderboards and statistics from the event. The VR platform be purchased in Google, Apple and Oculus stores.
Stefan Kürten, director of EBU Sport said: "The EBU has been a supporting partner of the European Championships since its inception, with a clear desire to not only bring the widest possible exposure for the event, but to also lead the way in innovation for how the event is promoted and presented to audiences.
"This approach will drive new audiences to the coverage, creating a massive footprint across all screens, supporting and helping our member broadcasters and partners to the fullest. We're proud to have worked together with our Members, EMS (European Media Services) and key event stakeholders to deliver on this ambition."
The European Championships is in the inaugural year of a its relaunched format, with Berlin and Glasgow sharing hosting duties for a multitude of sports.