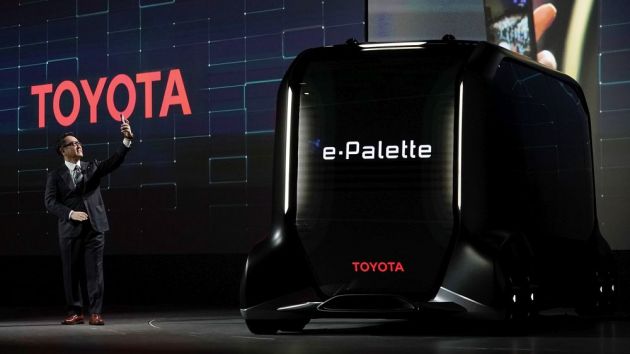 Carmaker Toyota has signed up as an official partner of the Overwatch League, the new franchise-based esports competition launched this month by video game publisher Blizzard Entertainment.
The agreement, which comes after more than ten million viewers tuned in for the first round of Overwatch League matches last week, sees Toyota become a 'North American launch partner' for the 12-team global competition's inaugural season.
An Overwatch League statement said Toyota will be integrated in league broadcasts - action is being shown by Twitch and Blizzard's own Major League Gaming (MLG) platform - and will have vehicle displays during events held at Blizzard Arena Los Angeles.
The statement added that the company 'is looking forward to future collaborations around bringing behind-the-scenes content to fans.'
"Toyota is excited to be a launch partner of the Overwatch League," said Steven Curtis, the vice president of media and engagement marketing for Toyota Motor North America.
"We love the passion of esports fans, and the goal of our partnership is to help take the Overwatch League and the fan experience to the next level."
Toyota joins HP and Intel as a sponsor of the Overwatch League. Financial terms of its deal have not been disclosed.
"We're thrilled to welcome Toyota to the Overwatch League," said Pete Vlastelica, the president and chief executive of Blizzard's MLG division. "When we were building the league, our desire was to create a premium experience for players and fans, and partners like Toyota are helping us do just that."
Elsewhere in esports, Facebook has acquired the exclusive English and Portuguese-language streaming rights to the ESL Pro League and ESL One circuit. The rights had previously been held by YouTube.