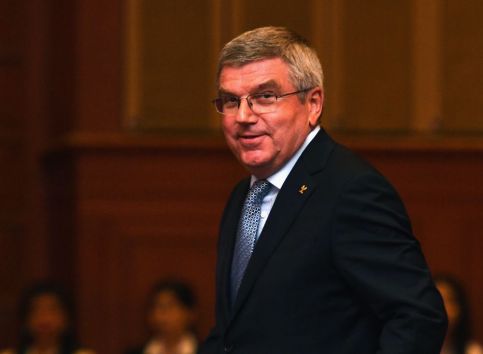 The International Olympic Committee (IOC) is set to hold a summit to discuss the possibility of esports being included in future editions of the Olympics.
IOC president Thomas Bach has revealed plans for a meeting with key players from the competitive gaming industry in Lausanne, Switzerland at the end of July. The summit will seek to provide the Olympic body with more information about esports and could be a stepping stone to competitive gaming featuring at the Olympic Games.
"The idea is to enter into a dialogue with the gaming industry and the athletes and, in due course, approach the stakeholders of the Olympic Movement again," Bach told the Sport1.de website.
"Esports is clearly an exciting and growing sector in which millions of young people worldwide regularly engage in. The Olympic Movement cannot ignore such a phenomenon by any means."
Bach also stressed that any esports titles that may be included at future Olympics would have to be non-violent.
"We need to draw a red line and make it clear that killer games can never be part of the Olympic Movement," he said. "After all, the IOC is a 'value-oriented organisation'. Game titles like FIFA, the basketball simulation NBA 2K as well as tennis and sailing games could therefore be an option."
Bach's announcement comes after the Asian eSports Federation (AeSF) named the titles that will contest esports' first introduction at the Asian Games – esports' first inclusion at a major multi-sport event.
A number of leading games – including Counter-Strike, Dota 2 and EA Sports' FIFA series - did not make the cut for the esports demonstration event at this August's Asian Games in Jakarta and Palembang, Indonesia. Instead, the following titles will be showcased: League of Legends (Team 5 vs 5), Hearthstone (1 vs 1), Starcraft II (1 vs 1), Arena of Valor (4 vs 4), Clash Royale (1 vs 1) and Pro Evolution Soccer (1 vs 1).