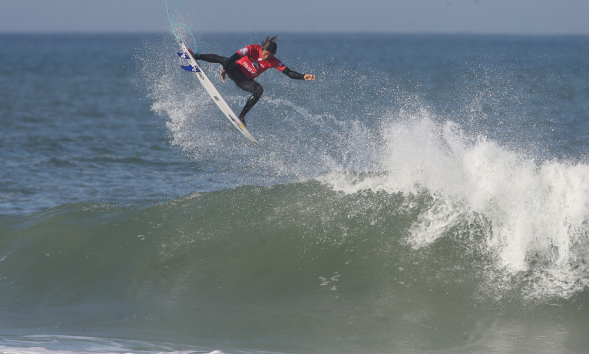 ESPN Brazil has renewed its partnership with the World Surf League (WSL).
The extended agreement will see the broadcaster hold exclusive pay-TV rights in Brazil to all of the WSL's surf tournaments for the next two years. In addition, ESPN will broadcast digital content via its WatchESPN platform.
The deal includes all men's and women's WSL Championship Tour (CT) events, as well as the WSL's Big Wave Tour (BWT) competitions.
ESPN Brazil first partnered with the WSL in 2010. The financial terms of the renewal have not been disclosed.
"Sports fans in Brazil have always felt an affinity for radical sports, and broadcasting these disciplines is the very lifeblood of ESPN," said Carlos Maluf, manager of acquisitions, programming and new business for ESPN Brazil. "It is gratifying to expand our relationship of almost a decade with the WSL and make available to Brazilian fans the best surfing in the world."
"We are excited to continue our partnership with ESPN and deliver the world's best surfing to our Brazilian fans," added Joe Carr, chief strategy officer at the WSL. "Brazil is home to a number of our CT and BWT athletes and that talent will be on full display throughout the season and at our inaugural WSL Founders' Cup event in May."
The 2018 WSL calendar is scheduled to begin with the Championship Tour's Gold Coast stage in Australia from 11th to 22nd March.