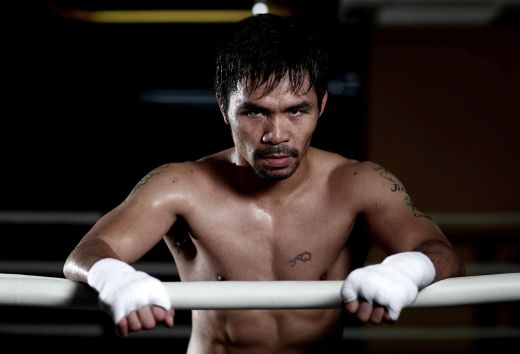 Nevada-based boxing promotion company Top Rank has signed a new seven-year deal with sports channel network ESPN.
The agreement, which replaces a four-year contract between the pair that was signed last year, will be in place until August 2025. As part of the partnership, ESPN will provide live coverage of 54 boxing events per year, as well as delivering previews and post-fight analysis programmes, archive and studio content and new shows, which have not yet been disclosed.
Last August's deal had already been amended once in order to incorporate the launch of ESPN+, the US-based network's streaming service. Under the terms of the new contract, Top Rank-promoted events will air on both ESPN and ESPN+.
Of the 54 events to be aired as part of the deal, 18 will be shown on ESPN, with 12 more streaming exclusively on ESPN+. A further 24 "premium international events" will also appear exclusively on the streaming platform, which will continue to provide weigh-in coverage and pre-fight press conferences.
Jimmy Pitaro, ESPN president and the co-chairman of Disney Media Networks, said: "By creating and distributing significantly more Top Rank events and boxing content, ESPN and Top Rank will jointly cultivate upcoming fighters and fights, creating the stars of tomorrow while providing fans with the sport's best content in a more personalized manner."
Kevin Mayer, who oversees ESPN+ as Disney's chairman of direct-to-consumer and international, added: "This expanded relationship with Top Rank increases the ability of ESPN+ to serve boxing fans better than ever and allows us to continue to build more direct relationships with this incredibly passionate audience."