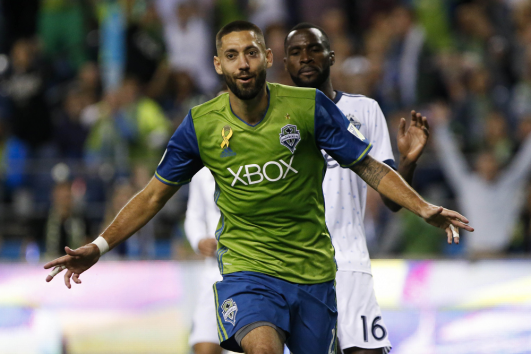 Major League Soccer (MLS) has said that it will move its in-house MLS Live out-of-market streaming package to ESPN Plus, the over-the-top (OTT) service due to be launched by US broadcaster ESPN this spring.
It is understood that fans will be able to watch about 250 out-of-market games per year on the new digital platform.
The change will lead to cost savings for MLS fans, with the sports offering on ESPN Plus set to be available for US$4.99 per month. The full season package for MLS Live cost US$79.99 in 2017.
The ESPN Plus package will offer additional sports content, including Major League Baseball (MLB) and National Hockey League (NHL) games, as well as golf from the PGA Tour, college basketball and National Football League (NFL) coverage, both live and on demand.
MLS has said that ahead of the launch of ESPN Plus, MLS Live is to be made available to fans for free via MLSsoccer.com following the start of the 2018 MLS season on 3rd March, as well as on the MLS App, Apple TV and Roku. An out-of-market streaming offering in Canada will be announced at a later date.
Plans for the ESPN Plus service were first revealed in 2016 after parent company Walt Disney announced an investment in BAMTech, the video technology business spun off from MLB Advanced Media, the media arm of the MLB.
Walt Disney announced in August 2017 that it had agreed to acquire a majority shareholding in BAMTech, and would be launching its ESPN OTT service in 2018, as well as a new Disney-branded direct-to-consumer entertainment streaming service in 2019.