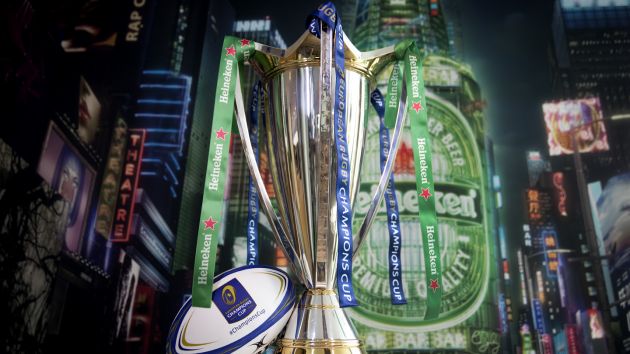 European Professional Club Rugby (EPCR) has announced the return of Heineken as title sponsor of its top tier club tournament, the European Champions Cup.
As part of the new four year deal – starting from the 2018/19 season – the tournament will be re-named the 'Heineken Champions Cup', adding to Heineken's wider rugby portfolio, which also includes the Rugby World Cup 2019 sponsorship.
It marks a return for the premium Dutch beer brand as headline sponsor after a four-year period of absence when the competition went without a top tier partner following its relaunch. The European Champions Cup is the successor to the Heineken Cup tournament which ran from 1995 until 2014.
Securing Heineken's return as title sponsor marks the start of a new phase for the competition. For the first time since its relaunch, the Heineken Champions Cup will be available on free-to-air television in the UK, France and Ireland – EPCR's key territories.
Vincent Gaillard, EPCR chief executive, said: "We have substantially developed the Champions Cup over the past four seasons and it is fitting that at such an exciting time for the tournament, we welcome back a world-leading brand in Heineken. They are steeped in rugby history and inextricably linked with the heritage of European club rugby and we are delighted to be embarking on this journey with their full support."
Heineken's global sponsorship director Hans Erik Tuijt added: "It is an exciting time for Heineken to return as the main partner to the European Rugby Champions Cup. The expansion of the tournament to emerging rugby territories like Bilbao 2018 and new cities in traditional strongholds of European rugby such as Lyon in 2016 and Newcastle in 2019 provides Heineken with the opportunity to create engaging fan experiences, and brings our association with rugby to new audiences throughout Europe."
In line with the brand's portfolio of global sponsorships, such as Rugby World Cup, Uefa Champions League and Formula 1, Heineken will use the partnership as a platform to communicate the Enjoy Heineken Responsibly program.
Alongside The Heineken Champions Cup's rights deals in its UK, Ireland and France, the competition has also signed up a host of official international broadcasters, including NBC in the US. EPCR is hopeful the new deals will produce the biggest TV audience in the history of the competition.