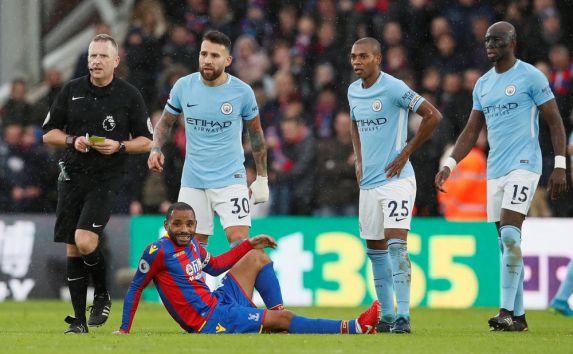 English soccer's Premier League has revealed that it is considering introducing a winter break when the next TV rights deal is agreed.
The Football Association (FA) has previously said that a mid-season break would not be possible until the current TV deal with Sky and BT expires in 2019, but the national governing body has reportedly already held constructive discussions with both the Premier League and the English Football League (EFL), the organising body for England's second, third and fourth tiers of club soccer.
The next batch of Premier League rights covering 2019 to 2022 are expected to be sold this month, and the potential for a winter break has been referenced in the tender documents sent out to broadcasters.
Any plans for easing the Premier League's congested winter fixture list would likely be implemented every January, and would consequently not compromise the traditional festive schedule which sees the majority of teams play games on Boxing Day and New Year's Day.
A Premier League statement read: 'The Premier League has been in discussions with the FA and EFL for several months regarding the challenges of the increasingly congested English football calendar and ways in which we can work together to ease fixture congestion while also giving players a mid-season break.
'Provided space can be found in the calendar, we are open to this in principle and will continue constructive discussions with our football stakeholders to seek a workable solution.'
This season's festive period saw further calls for the Premier League to introduce a winter break, with managers complaining about injuries to key players, while a common gripe among fans is that the congested schedule leads to less exciting games due to player fatigue.
Following his team's 3-1 win over Watford in January, Manchester City manager Pep Guardiola warned that the festive schedule was "killing" Premier League players, while his cross-city rival Jose Mourinho complained earlier in the season that the lack of a break was damaging to English clubs' hopes of progressing in the Uefa Champions League.
Should the Premier League decide to introduce a winter break, it would join Germany's Bundesliga, Spain's La Liga, Italy's Serie A and France's Ligue 1, all of which already incorporate a mid-season break into their annual schedule.