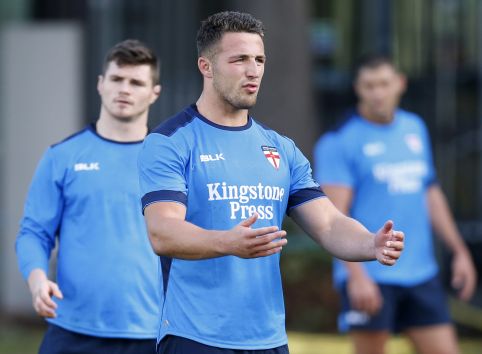 The Rugby Football League (RFL) has successfully won the right for England to host the Rugby League World Cup in 2021, beating off competition from the USA and Canada.
The tournament will see 31 fixtures played across 12 stadiums in England, and the agreement will also see the country host the 2021 Women's World Cup and Wheelchair World Cup.
The USA and Canada, who had been challenging England to host the event, have been awarded the 2025 World Cup.
"This news that England has won the right to host the Rugby League World Cup in 2021 is transformative for our sport," said RFL chairman Brian Barwick.
"Our commitment to grow the game internationally, attract more spectators than ever before and put on the biggest and best event in the sport's history has clearly been recognised. We'd like to thank the government for their steadfast support of the bid, which has undoubtedly helped to bring yet another iconic world class sporting event to this country."
England's bid was supported throughout by The Sports Consultancy, which collaborated with the RFL and UK Sport on everything from the concept to the development of the bid book.
"We are very grateful to The Sports Consultancy for their outstanding contribution in helping us to develop a high-quality bid book that told a compelling story and ultimately won the RFL the rights," said England 2021 bid lead Jon Dutton.
Robert Datnow, joint managing director of The Sports Consultancy, said: "Firstly, congratulations to the team at the RFL who have worked tirelessly to bring this flagship event to England and we are hugely proud to have played a pivotal role. I would also like to offer congratulations to our bid consulting team for their part in another winning bid and who from initial workshop through to bid book submission have demonstrated their professional, passionate and collaborative approach."
The next Rugby League World Cup will take place in 2017, with Australia, New Zealand and Papua New Guinea hosting the tournament.