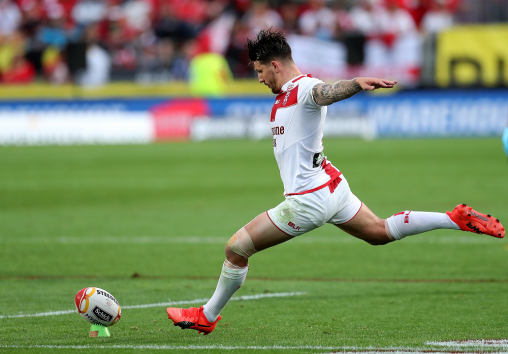 England and New Zealand will compete in an international rugby league Test match this year in Denver as part of a long-term deal to promote the sport in the US ahead of its co-hosting of the Rugby League World Cup in 2025.
Moore Sports International, the promoter of the international fixture, confirmed on Tuesday that the game will be played at Sports Authority Field at Mile High, the 76,000-capacity home of the National Football League's (NFL) Denver Broncos, on 23rd June.
The summer fixture is the first of three in an agreement that will see England play New Zealand in the US on an annual basis.
The Rugby League International Federation (RLIF) confirmed in November 2016 that the US and Canada would stage the 2025 Rugby League World Cup after the two countries lost their bid for the 2021 event to England.
The 2025 edition will mark the first time the event has been staged outside of Europe or Oceania.
Ralph Rimmer, interim chief executive of England's Rugby Football League (RFL), said: "Successful World Cup tournaments and the entry of Toronto Wolfpack into the UK competition have increased the popularity of the international game and we are all keen to take advantage of this and grow our sport across the world.
"Moore Sports International is well aware of how innovative the sport is and offered an exciting opportunity to take our players and showcase their talents and our game to an important sporting market."
Reon Edwards, chair of the New Zealand Rugby League (NZRL), added: "Rugby league is making impressive strides in the United States and Canada. This Test match is an opportunity to showcase the highest level of our sport in the North American market, which has significant participation and commercial potential.
"NZRL has worked with the Rugby Football League and the Rugby League International Federation on this, agreeing to play a New Zealand-England Test in the United States each year for the next three years."
England last played in the US in October 2000 when they thrashed the USA 110-0 in Orlando, Florida.