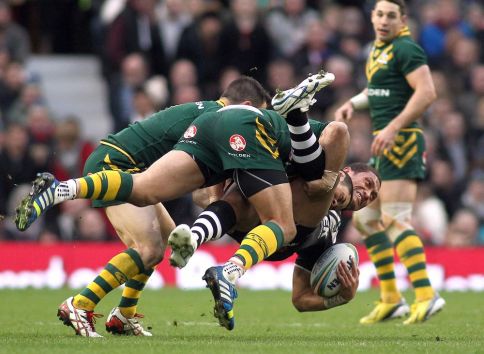 Energizer has been confirmed as an official partner of the upcoming Rugby League World Cup 2017 (RLWC2017) in both Australia and New Zealand.
The US-based battery manufacturer will sponsor the competition's ball boys and girls and junior team mascots, and will also benefit from brand exposure on virtual and LED signage at all tournament venues for the duration of the five-week event.
As part of the agreement, Energizer will carry out a number of fan activations at games with its Mr Energizer mascot and Mr Energizer Dance Cam.
Rohan Sawyer, general manager of commercial and marketing for RLWC2017, said: "RLWC2017 is delighted to welcome another global brand to our corporate family. The trans-Tasman footprint of the tournament aligns with Energizer's retail network and media campaign, and we are pleased to be working together to enhance the game day experience for fans."
"We are excited to link the Energizer brand with the Rugby League World Cup," added David Pattinson, Energizer's marketing director. "The game's need for power and endurance is aligned to what we strive for as a brand, and the tournament's broad appeal at this time of year will give the brand great exposure to a mass audience."
The RLWC2017 is being co-hosted by Australia and New Zealand - with an additional three pool games in Papua New Guinea - from 27th October to 2nd December. The 28-game tournament will be contested by 14 teams across 13 host cities.