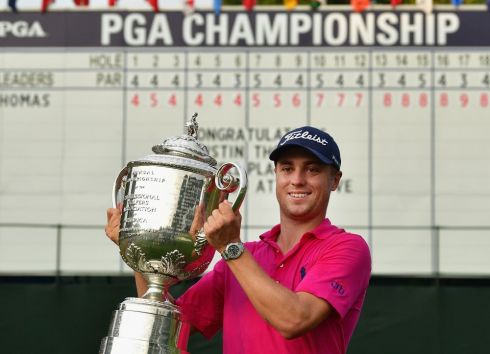 Eleven Sports has announced plans for its launch in the in the UK and Ireland to be headlined by newly-acquired 2018 PGA Championship rights.
The centenary edition of the season's final golf major, which runs from 9th to 12th August at the Bellerive Country Club in St Louis, Missouri, will also be made available for free as part of the network's initial sign-up drive, with the first two rounds also streamed on Facebook.
Eleven has confirmed that all four rounds of the PGA Championship will be shown live and free of charge through a seven-day trial of its digital over-the-top (OTT) service via http://www.elevensports.uk, as well as on its iOS and Android apps. The Facebook offering will serve as a teaser, streaming Thursday and Friday's play from Bellerive.
The various Eleven platforms will be launched ahead of the event, starting in early August, when details of how to subscribe and pricing plans beyond the PGA Championship will also be announced.
During the first two days of the Championship, Eleven will show live coverage of two selected groups from approximately 4pm BST until 7pm BST across its platforms. Then, from approximately 7pm BST, full uninterrupted coverage will run through to the close of play on the same platforms.
The final two rounds will be shown on http://www.elevensports.uk and on the mobile and tablet apps, with full uninterrupted coverage running from approximately 5pm BST through to the close of play on each day.
Comprehensive highlights will also be available on demand on http://www.elevensports.uk and on the mobile and tablet apps on all four days of the tournament.
The Eleven Sports team will be on the ground at the Championship to capture all the action inside and outside the ropes, interviewing players and gauging the reaction from fans at the Bellerive Country Club. More pundits, including professional golfers, will be announced soon.
"Launching Eleven Sports in the UK and Ireland with such a prestigious event as the 100th PGA Championship, confirms our position as a major player in the market," said Danny Menken, Eleven Sports' group managing director. "We are looking forward to maximising this fantastic opportunity to appeal to existing golf fans through comprehensive free-to-air live coverage and analysis, while also growing new audiences with our fresh and innovative ways of delivering leading sports action."