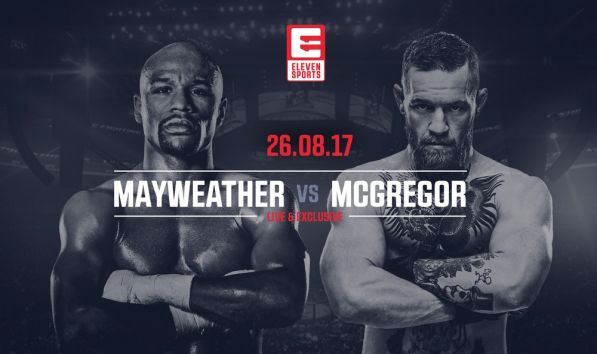 Eleven Sports has acquired the Belgian broadcast rights to the upcoming boxing match between undefeated former five-weight world champion Floyd Mayweather Jr and mixed martial arts (MMA) superstar Conor McGregor.
The fight, which will be McGregor's first and Mayweather's 50th in professional boxing, and its full undercard will be available to existing annual pass subscribers for no additional fee, while Belgian fight fans can also secure access to the fight for a one-off payment of €20 (US$23).
"We are committed to delivering world class, premium sports entertainment for the fans and we are thrilled to bring this super-fight between two legends of their sports exclusively live to fans in Belgium," said Danny Menken, group managing director at Eleven Sports. "This announcement underlines our commitment to growing and promoting fight sports while also creating a go-to destination that a growing and loyal fanbase can call home."
The promotion is being sold at varying prices in other territories across the globe. American fight fans, for example, will have to pay US$89.95 to watch the 12-round contest, while MTG has set pay-per-view fees in excess of US$60 in each of Sweden, Denmark, Finland and Norway, and the UK's Sky Sports Box Office is charging US$26.35 for the non-title match-up.
SuperSport, which has picked up the rights in sub-Saharan Africa, and Germany's DAZN will be offering the event to its subscribers at no additional cost.
The fight is scheduled for 26th August at the 20,000-capacity T-Mobile Arena in Las Vegas.
It is a widely held view that the undefeated Floyd Mayweather Jr's boxing skills will be too much for the raw Conor McGregor, a two-weight titlist in the Ultimate Fighting Championship (UFC) who has an MMA record of three loses from his 24 contests. A victory for Mayweather Jr would see the American complete a half century of career wins, and would allow him to overtake compatriot Rocky Marciano as the boxer who has completed his career with the highest number of victories without suffering a loss.