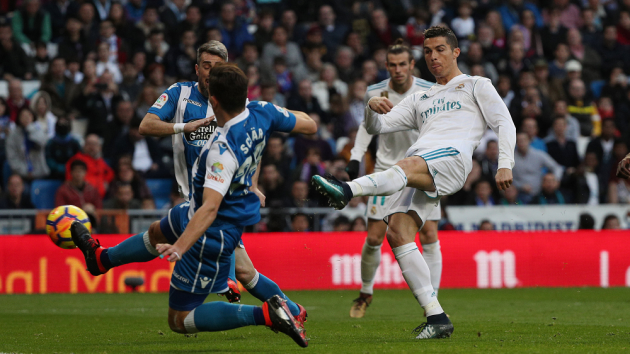 Eleven Sports has extended and expanded its partnership with La Liga to broadcast Spanish club soccer's top-tier matches for a further three years in Belgium.
The new deal will see the global sports network show all La Liga games, beginning from the 2018/19 season, and includes exclusive highlights, near-live clips for social media and regular magazine-style shows.
Eleven will make the action available on cable, IPTV, satellite and through its over-the-top (OTT) platform.
The broadcaster's previous agreement, which began in 2015, saw it show six matches from the Spanish top flight per weekend.
"The three-year extension of this partnership is evidence of the strong foundations we have built with La Liga in Belgium by engaging dedicated fans through extensive live action and in-depth, pre and post-match studio and pitchside analysis," said Anouk Mertens, managing director Belgium at Eleven Sports. "Eleven Sports is available in every home in Belgium and we are delighted to offer all fans the opportunity to enjoy every match from one of the world's top sports leagues."
"Eleven Sports offers fans in Belgium fantastic coverage of La Liga and we're pleased to extend our partnership to ensure fans won't miss a minute of the action," added Melcior Soler, director of the audio-visual department at La Liga. "Our partnership has grown significantly since 2015 and we look forward to bringing fans in Belgium more from the likes of Messi, Ronaldo and Griezmann, as well as their local heroes such as Thomas Vermaelen, Yannick Carrasco, Adnan Januzaj and Andreas Pereira."