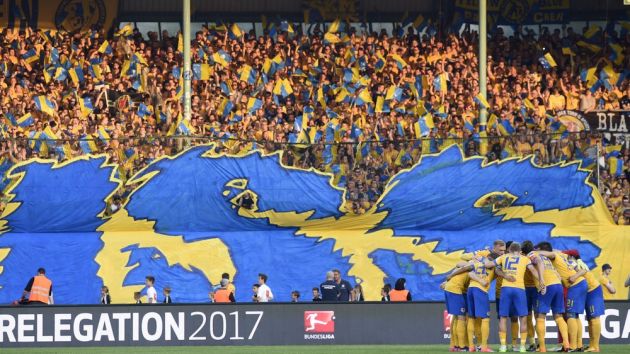 Second-tier German soccer side Eintracht Braunschweig have announced Flex Gang as their new sleeve sponsor.
The fashion label, which was founded in 2013 by German National Basketball Association (NBA) player Dennis Schröder, will have its logo adorn the left sleeve of the 2. Bundesliga outfit's playing shirts for the remainder of the 2017/18 season.
Additionally, a limited edition co-branded clothing range will be made available at Braunschweig's official club shop from mid-December.
The agreement was brokered by the team's marketing partner, Lagardère Sports.
Wolfram Benz, Eintracht Braunschweig's sponsorship director, said: "We are delighted that together with our marketing partner Lagardère Sports, we have succeeded in gaining a partner in Flex Gang that is rooted in the Lion City and fully identifies with Eintracht and in particular with the Braunschweig region and the sport.
"Under the motto, 'Together we are Eintracht', a special cooperation has emerged that is certainly unique in professional football."
Dennis Schröder said: "I am a Braunschweiger and still feel strongly connected to my home country. I also follow the sporting events from the USA and keep my fingers crossed for the teams from the city. I was immediately enthusiastic about the idea and would like to give something back with the sport to which I owe so much."
Cheyassin Secka, chief executive of Flex Gang, added: "Our goal is to make the label Flex Gang known throughout Germany, so the environment of the 2. Bundesliga is very attractive to us. We are very enthusiastic about sports and football and are pleased that we can perfectly combine this with the support of our home club."
Eintracht Braunschweig, who are currently 12th in the 2. Bundesliga, wore Flex Gang-branded shirts for the first time during their 3-2 defeat at home to FC Nürnberg on Saturday. They will be hoping to climb the table when they travel to play Ingolstadt in their next fixture on 4th December.