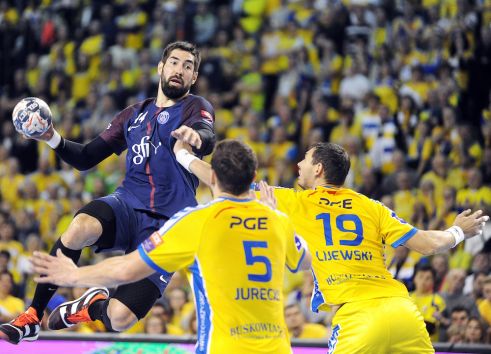 The European Handball Federation (EHF) and its EHF Marketing commercial arm have announced a multi-million euro, decade-long agreement with Infront and Perform Group - a deal they say will 'transform the sport' of handball.
The landmark deal, valued at up to €600 million over ten years, is the biggest ever signed in handball, and will see the two companies provide knowhow and services to the regional governing body from 2020 onwards.
Under the partnership, each of the interested parties will combine to roll out an enhanced digital offering with the aim of growing the appeal of the sport among younger audiences across all markets, according to a statement issued during last weekend's Velux EHF Final4 event in Cologne, Germany.
The deal covers media and marketing rights to all editions of the EHF Euros, Europe's flagship national team tournament, between 2022 and 2030, as well as the EHF's youth and beach competitions during that period.
It also includes Europe's top club competitions, including the EHF Champions League and other European Cup competitions from the start of the 2020/21 season through to 2029/30. In the interim, EHF Marketing, which was set up in 2005, will continue to work with the MP & Silva agency.
"This is a watershed moment for our sport and the EHF," said Michael Wiederer, the federation's president. "The new partnership with Infront and Perform will shape the future of handball on a club and national team level, not only in financial terms but also with the huge potential it brings for future growth and development.
"Handball today is a very different sport, both on and off the court, and the dimensions of this agreement underline the fact that we have a top product with the ability to electrify people worldwide."
Chinese-owned Infront has managed rights to 25 editions of the EHF Euros since their formation in 1994, while Perform has entered into similar media rights and production arrangements with the likes of the Women's Tennis Association (WTA) and FIBA, basketball's global governing body.
The new agreement with the two companies continues a period of marked commercial development at the EHF, which celebrated its 25th anniversary in 2016. Last year, EHF Marketing struck a long-term multi-service partnership with Sportradar, whose new over-the-top (OTT) streaming product now powers the EHF's dedicated direct-to-consumer video platform, ehfTV.com.