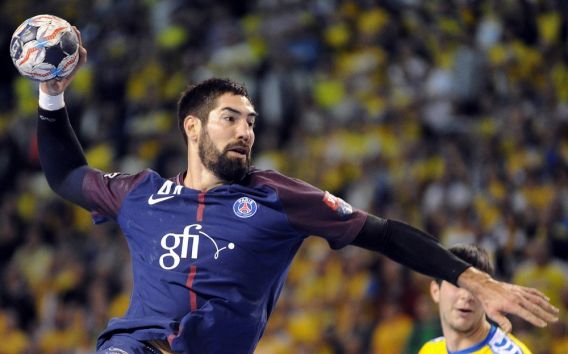 The European Handball Federation (EHF) has partnered with German technology company Kinexon and Danish ball maker Select to roll out ball tracking at the finale of its EHF Champions League club competition.
All games at the Velux EHF Final4 will be equipped with the chip-enabled Select/Kinexon iBall, to capture information such as ball speed, shot detection, position of the shot and placement of the ball on target.
The EHF claims the move will see the Final4 become the first major event in European sport to be played with new tracking technology enabling the distribution of data in real time, providing more depth on the performance of players and improving fan engagement.
The technology will enable spectators to observe the speed of the ball and the distance from goal for every shot in the game, while broadcast and digital channels will be able to display shot distribution on court from one team or a specific player. The position of every shot entering the goal will also be displayed, shedding additional light on each team's scoring strategies.
"The iBall is an important step into the digital future of European handball," said David Szlezak, managing director of EHF Marketing. "The data we are collecting allows us and media partners to better explain the fast and dynamic sport of handball and provides a new dimension to storytelling around sport.
"We are delighted to present this world premiere on the highest possible level of club handball and are convinced that fans and media partners will love this new level of sports data."
Select and Kinexon have been developing the iBall for over two years, and it was first introduced to the public at the 'European Handball goes Tech' showcase at last year's Final4.
"At Kinexon we aim at providing new insights to the great sport of handball," said Kinexon chief executive Maximilian Schmidt, "With the iBall we provide automated, real-time ball-related statistics to all spectators at the EHF Final4. By being able to see the speed of the ball or the 3D placement of shots, fans have the opportunity to see their beloved sport from completely new and fascinating angles."
"EHF and Kinexon are important strategic partners and together we will continue to further develop European handball," added Select chief executive Peter Knap. "This new innovative solution shows that we are taking responsibility and working together to develop the product. The Select iBall will help to improve the framework for events and increasing the visibility of modern top handball."
This year's Final4 takes place at Cologne's Lanxess Arena from 26th to 27th May, when HBC Nantes, Paris Saint-Germain, RK Vardar and Montpellier will be competing for the title.