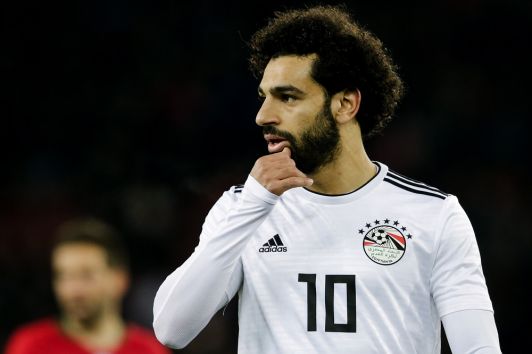 The Egyptian Competition Authority (ECA) has launched action against soccer's global governing body Fifa, claiming the country's terrestrial broadcasters are being denied coverage of the 2018 World Cup.
Egypt have qualified for this year's national team soccer tournament in Russia, which kicks off on Thursday, for the first time in 28 years. However, at present, Egyptian viewers can only legally watch the World Cup via Qatari pay-TV broadcaster BeIN Sports, which holds the exclusive broadcast rights to the 2018 and 2022 Fifa World Cups across the Middle East and North Africa.
Subscribers to BeIN's services in Egypt have to buy a BeIN decoder for US$89, and pay a fee of US$90 to watch the World Cup.
Existing subscribers can get a discount, but the outlay is still equivalent to "about two weeks' wages for the average Egyptian".
In a statement reported by the Egypt Today website, the ECA said: "The ECA has ordered interim measures against Fifa based on prima facie finding of infringements to articles seven and eight of the Egyptian competition law as it was revealed that those infringements would cause serious and irreparable damage to the freedom of competition and consumers, insofar they will prevent consumers from receiving the right to watch the 2018 World Cup Russia under competitive and fair conditions.
"Fifa must make available immediately to the Egyptian National Media Authority the rights to live broadcast through terrestrial channels 22 selected matches of the 2018 Fifa World Cup Russia."
The ECA is requesting, on reasonable financial terms, free-to-air access to Egypt's matches, the opening game, three matches from the round of 16, the quarter-finals, semi-finals and the final.
The ECA added that it received a complaint alleging that Fifa infringed "Egyptian competition law" by awarding exclusive rights to the World Cup to BeIN "in absence of fair, or transparent or non-discriminatory tendering procedures."
The ECA continued: "It has also been noted that granting the full range of rights as a single bundled package exclusively to one single entity for such an extended period of time is contrary to Fifa's established practice in other countries and regions worldwide."
"Moreover, the ECA noted that Fifa contravened its own TV licensing policy, by virtue of which 22 matches must be made available on free-to-air terrestrial channels."
Earlier this year, Egypt's minister of youth and sport, Khalid Abdel-Aziz, said the National Media Authority was hoping to agree a deal that will allow domestic broadcasters to televise at least 24 matches from the World Cup.
Egypt star forward, Mo Salah, is reportedly fighting to be fit for the team's first World Cup fixture against Uruguay on 15th June. The 25-year-old went off with a shoulder injury in the first half of Liverpool's 3-1 defeat to Real Madrid in last month's Uefa Champions League final, but is expected to play some part in Egypt's Group A fixture in Russia.
This article was amended to update the costs being charged for BeIn's services which were incorrectly reported by Arab news.