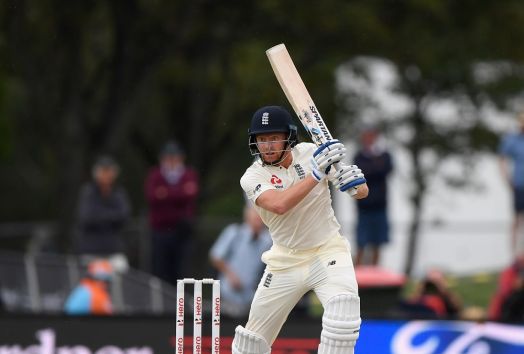 The England and Wales Cricket Board (ECB) has announced it is to implement a 'Rooney Rule' as part of an action plan aiming to improve engagement with the UK's South Asian communities.
The rule, which was first implemented in the National Football League (NFL), means that at least one applicant from black, Asian or minority ethnic (BAME) backgrounds will be interviewed for future coaching roles. For the ECB, this will include the national men's, women's, and disabled teams.
The ECB says it is a 'long-term ambition' for implementation of the Rooney Rule between 2020 and 2024, although it could come into force much sooner.
The governing body's announcement follows the biggest study it has ever conducted into cricket in South Asian communities.
The study, which involved consultations with more than 600 people across the UK, revealed that South Asian participation makes up 30 per cent of recreational cricket in the UK, with 18 per cent of the cricketing economy contributed to by fans of South Asian origin.
The study identified a lack of effective talent spotting, and found that the biggest barrier to South Asian participation was access to facilities in urban areas, concluding with 11 recommended actions to improve South Asian involvement.
The ECB's new national action plan includes the creation of more than 20 urban cricket centres and the development of 1,000 non-turf and 100 turf pitches by 2024.
The plan is being launched with specific events in 'core cities', a Chance to Shine Street Tape-ball competition at Sparkhill Park in Birmingham, a schools' cricket competition at Bradford Park Avenue and a women's and girls' cricketing session at Leyton County Ground Sport Centre in east London.
There is also the intention to train and develop 200 female coaches from all backgrounds and award bursaries to talented young South Asian players.
"Cricket is a force for good in society and our job is to ensure that it makes a positive impact on as many people's lives as possible," said Tom Harrison, chief executive of the ECB. "While we've long acknowledged the passion for the game in South Asian communities in the UK and had the best intentions, we have never fully understood how to engage with South Asian communities. This report gives us a road map to change that."
Lord Patel of Bradford, senior independent director at the ECB, added: "As a British Asian who grew up playing cricket in the streets and on the pitches of Bradford in the 1960s, I have first-hand experience of the enormous benefits of our sport.
"Cricket gave me the confidence, connections and opportunities to meet new people outside my community, as well as develop lifelong friendships. The passion South Asian communities in the UK have for cricket remains high but, over 50 years later, there is still so much untapped potential. This plan will help to change that - starting today."