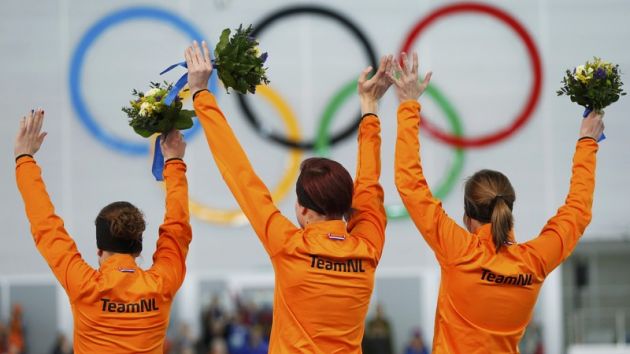 Discovery Communications has sub-licensed rights to the PyeongChang 2018 and Tokyo 2020 Olympic Games to Dutch free-to-air broadcaster NOS.
The deal will see NOS share multi-platform media rights to the two Games with Discovery subsidiary Eurosport in the Netherlands. Eurosport will retain exclusive live rights to two key sports for both events, including ice hockey in the PyeongChang Winter Games in 2018.
Discovery signed a €1.3 billion deal with the International Olympic Committee (IOC) in June last year, entitling it to the multimedia rights for 50 European countries for the four Olympic Games between 2018 and 2024.
Earlier this year, Discovery signed an extensive sub-licensing agreement with the BBC in the UK, and sub-licensing to terrestrial broadcasters seems to be a clear strategic move to guarantee a provision of at least 200 hours of Summer Games free-to-air coverage and at least 100 hours of Winter Games free-to-air coverage across Europe, in line with the IOC's requirements.
NOS drew 13.4 million viewers for its coverage of the London Olympics in 2012, and 14 million for its Sochi 2014 Winter Olympic programming.
"We have been broadcasting the Olympic Games since 1964, and are delighted that this new agreement with Discovery enables us to continue this long-term relationship with the world's biggest sports event," said Jan de Jong, general manager at NOS.
"This agreement is hugely beneficial to the Dutch audience as it makes the Olympics more accessible for more viewers for a further five years. Our clear focus has always been to tell the whole story. We are covering all sporting disciplines and the individual athletes on their four-year road to the Olympics on a day to day basis. And therefore it's essential that we also attend their 'moment supreme', not only this summer in Rio, but in 2018 and 2020 as well."