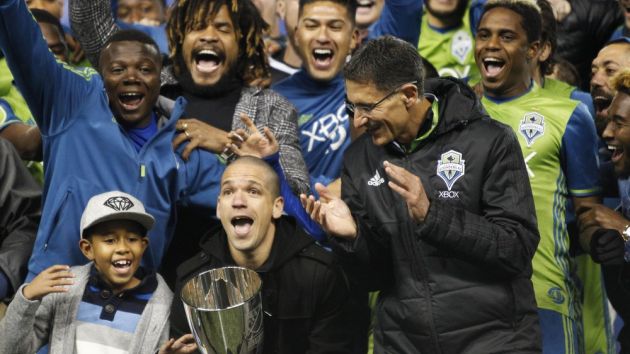 US soccer's top flight Major League Soccer (MLS) has signed a new partnership with Dugout.
Under the terms of the agreement, MLS will have a dedicated league page on the content sharing soccer platform, which includes exclusive highlight videos, skill vignettes, and player features.
MLS becomes the first North American sports property to launch on Dugout, which boasts a roster of 70 of the world's biggest clubs and more than 100 of the best-known soccer players.
Dugout is the world's first company to be co-founded and supported by the biggest soccer clubs and players - created to deliver unrivalled access and exclusive content straight to their global fan bases.
"We are excited to partner with Dugout," said Seth Bacon, senior vice president of media at MLS. "MLS has seen expansive growth across all media metrics and platforms for the last four years – this partnership is another extension of that growth. This new distribution platform will serve as an excellent way to deliver exclusive MLS content."
Elliot Richardson, executive chairman of Dugout, added: "This is a hugely exciting signing for Dugout and another mark of our progress and global appeal. MLS is the fastest growing league in the world and by connecting them to Dugout's ten million monthly active users, we look forward to helping the league expand its global footprint and deliver the best content from its clubs to football fans across the globe.
"This partnership supports Dugout's long term strategic plans in a key market."